Latest Updates from Dogfart (Page 130)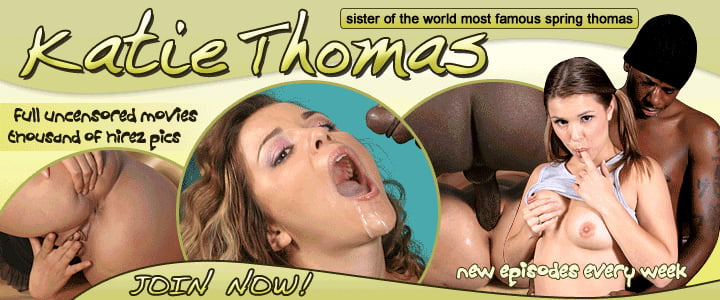 Take a good scan of Wendy Breeze from head to toe. The last thing you'd expect from this girl-next-door is a sexual demon inside her. Looks can be deceiving and her red dress doesn't stay on her tight little body very long. She'd dropping every stitch of clothing she has and that includes red panties that hug her firm little ass. Her bra? Yup, it's about to carpet this filthy bathroom's floor. With no clothes on her body and no inhibitions in her mind, it was time for Wendy to stuff as many fingers as possible in her tight fuckhole. Her session was interrupted by a white dick which obviously heard her moaning from the other stall. Since her diet never includes white dick Wendy decided to break tradition. The slurping, the gagging, and the spitting showed that she was no stranger to sucking cock but tonight is her first white one. With her first at attention it was the perfect time to take him deep in her pink hole. Wendy's tits bounce 360 degrees as she backed that black ass up on the wall. Her screams must shaken the walls as her black pussy wasn't given a second of relief. Wendy's dick milking skills are amazing and you'll see how by the coating her face gets.
Just a few years ago Bunny Knight could have been a Girl Scout or even your children's babysitter. Something must have gone sour for her because no normal girl would dare use a bathroom like this let alone be in a rundown neighborhood. Let's give her the benefit of the doubt because when you gotta go you gotta go. The rules changed the minute Bunny got undressed and rubbed her clit to the point of climax. A white stranger must have heard the moaning from the outside because he soon walks in, drops his pants, and sticks his rock hard cock through the hole in the wall in hopes that Bunny will take her nastiness to the next level. Apparently Bunny is somewhat of a neat freak since she first inspects her first white dick before housing it in pretty black mouth. She's at the mercy of the gloryhole as she's on her knees for what seems like an eternity. The dick pulsating in her mouth is a signal that it's ready to make its way up her black pussy until its balls deep. Not wanting to risk jail time Bunny drains his dick of any cum that might be in his sack as fast as she could. She's so young but not so innocent.
The gloryhole has been the sanctuary for the hottest black sluts sucking and fucking their first white dicks. Jasline Diaz ranks among the hottest black sluts and looking at her body you can bet she doesn't have many miles on her. Her soft titties must melt in your mouth as well as your hands. That firm little ass pop out of her jeans and seemingly take forever to take off in this subhuman place. You can see the wheels in her head turning as she takes in this shitty bathroom with all kinds of tagging on the walls. One by one her clothes hit the floor along with her dignity and self respect. Exactly how does she go bad? That dick poking its way through the hole and her lips wrapped around it are a good indication that her daddy fucked up. She hasn't reached the levels of an interracial loving black slut but she's on her way. She's fingering her black holes as her mouth is full of cracker cock. Her soaking wet black pussy is about to massage the secret white dick until it showers her with white spunk that matches the cum stains already on the floor from earlier gloryhole encounters.