Latest Updates from Dogfart (Page 122)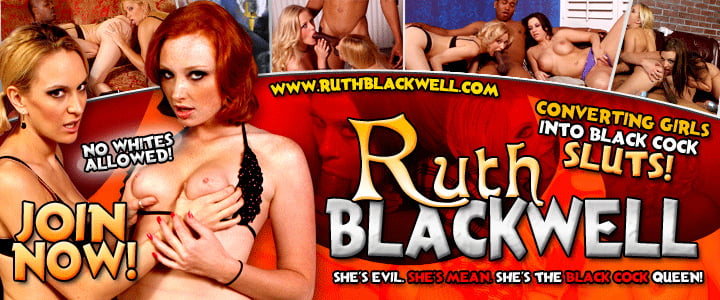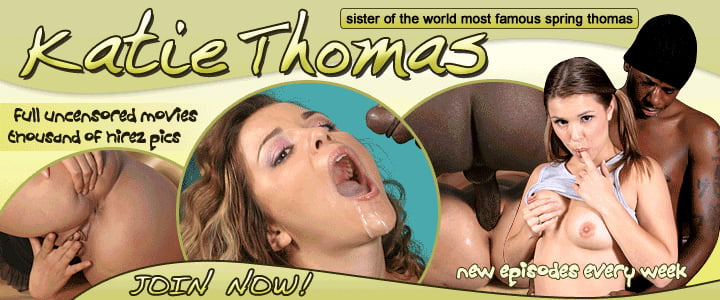 This neighborhood's lack of entertainment has brought Whitney Williams out for a stroll in hopes of killing some time. Her long silky legs have brought her to an adult book store where you wont find copies of Moby Dick. However, there's no shortage of interracial porn and her hypnotizing eyes glance over the vast selection right before she enters the booth. Once inside the moans and screams coming from the t.v make nasty thoughts enter her head and the complete privacy is inviting her to fuck herself silly with her small soft hands. She opens up her black snatch as wide as possible giving us all a peek at what her fortunate gynecologist gets to see. She reaches climax and is about to cloth her shivering body when some white dick pokes through the hole which makes her grin from ear to ear. Never being with a white cock makes Whitney a bit apprehensive so inspecting it for cleanliness is on top of the agenda. After having that hard white cock pass inspection she slides him in her mouth slowly and then picks up the pace. Mr. Anonymous' cock goes deep into her mouth to the point where she nearly pukes up this morning's breakfast. She could have just left him with a hard dick and got the fuck out but this giving black whore opens her pussy up for a quickie! She had to keep her moaning down so the janitor in the next booth wouldn't break up her little party. He's going to have to clean up a big mess since Whitney jerked white boy off onto her face and some inevitably dropped to the floor.
Vanity Red is the perfect ebony princess. She's legal enough to know that dressing like a whore in public only draws attention from anyone with an XY chromosome. She has perky titties and an ass that's nearly bursting out of the booty shorts fortunate to be covering that ass. She's heard wild stories of insane and naughty things going on in this restroom and she had to see for herself if it was true. Hopefully she's carrying pepper spray in that purse in case she meets some lowlife of society. Upon entering ther stall she carefully takes off all that she's wearing so she can be totally comfortable as her hands expolore her bare naked body. The moans coming from her pouty lips must have caught the attention of a "gentleman" in the area judging as a meaty white cock poked through and nearly startled Mrs. Red. A true slut in the making Vanity's knees get filthy as she's at the mercy of the glory hole wall while her mouth works over this white pecker as his balls pulsate. If Vanity Red wanted a white baby then she might get her wish since she went RAW on white dick. Her black pussy lips spread wide open as her ass met the glory hole wall as her fat jugs bounced in all possible directions. The anonymous dick behind the wall must have kept a load in his sack for several days going on what Vanity Red looked like once his cock exploded in her face.
How does an afternoon stroll turn into nearly 30 minutes of extreme interracial sex? All you have to do is ask Meagan Vaughn who is now part of an elite group of black girls who broke their white cock virginity via the glory hole. She makes her way past a wall showing only the best in interracial porn and the room she's about to rent is going to be used for a lot more than just "viewing". The insane action on the tv brings our little black sex fiend to the point where she can no longer act like a lady and behave more like the true whore she is. This is a hot spot for undercover cop activity so she had to keep it down a bit as she got naked and used her fingers to bring her to the brink of orgasm. As she's about to cum a hung white "gentleman" throws caution to the wind by using the hole in the wall in hopes that Mrs. Vaughn treats him to some dome. After an initial freak out Meagan hits the ground and arches that ass so her mouth can take in all his inches. Spitting, gagging and slurping are all in her arsenal right before she spreads that vulva open for deep penetration. The anonymous white guy is now the envy of all onlookers as he drains his D.N.A all over her face which also ends up on tits. Those huge firm and perky knockers are further proof that God must be a man.