Latest Updates from Dogfart (Page 116)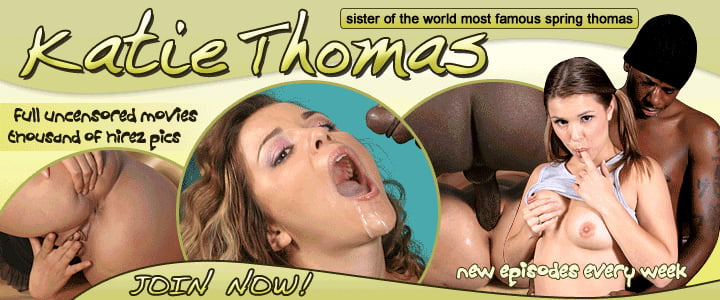 What leads a black girl to get her first white dick? What makes her encounter her first white dick in public? How can she possibly justify to herself that tangling with her first white dick in a disgusting bathroom is perfectly fine? We'd better sit back and watch as ebony sex pot, Jenna Brooks, goes on a quest for dirty things to happen to her. The fact that she's walking into a rumored glory hole means that she's willing to take what comes her way. What ends up her way is a white dick that finds its way in her mouth, past her esophagus, and into her windpipe. Jenna's through soon turn to some heavy duty interracial sex, even if that means doing it in a bathroom that has never seen disinfectant soap. The toilet serves a dual purpose in that Jenna uses it to keep herself high enough so that cracker cock tickles her uterus. The white dick spreading open her black lips brings Jenna to the point where her screams will inevitably draw attention from the outside. Every pump of his dick brings Jenna's ass bouncing off the graffiti-riddled wall. With her snatch getting sore Jenna drops to her knees and jerks white boy off until he splashes her with some country gravy. If interracial sex is what Jenna was seeking then she got what she wanted.
The intention of Google wasn't for girls to find secluded places to act out their wildest fantasies. However, Bree Getz is a girl who knows what she wants even if that means going into the wrong side of town for some white dick. The walls completely turn off Bree and her nervous laughter makes it apparent. For some reason the dirt and filth trigger something inside Bree to get naked and rub her pussy like a magic lamp. With her fat knockers bouncing we get to see all of Bree in all her glory. Her tits get massaged with one hand as the other turns her pussy raw and ready for whatever pops through that hole. Bree gets exactly what she wanted in the form of 12 inches of lengthy, white salami. Her hands try their best to wrap around the secret cock but it's girth is just too overwhelming. Bree sucks him down to the base as her nose nearly goes right through the glory hole. A much needed break for her jaw is needed so she uses his cock to slap her tits as if she's out to prove a point. Normally girls break their white cock cherrys in a seedy motel or back seat of a car. Bree takes perversion to a new level by lifting her ass up so that her pussy can get treated to a white cock pummeling. It's a sight to see as Bree's tits rock back and forth while her pussy acts like Venus fly trap for white dick. She claims herself to be a "slut" just moments after his balls detonate on her face and tits. After watching the video and looking at the photos it's hard to disagree with her.
Daquiri Divine didn't get her hair, nails and makeup done just to use this public restroom. She has a date with her first white cock thanks to the wonders of an online search. The circles she hangs out in have told her wild tales of this interracial gloryhole where big, white cocks grow like watermelon. The wetness in her panties can only mean that this black girl is ready for less talk and more interracial fucking. The devilish grin she's sporting tells of a black girl wanting, needing, and desiring her first white cock to be through the hole in the wall while ignoring social taboos. Once inside Daquiri rests that amazing booty of hers on a toilet that used to be porcelain white. Her freshly manicured hands dig deep inside her pussy until that g-spot explodes from oure joy. The screaming coming from this divine ebony goddess attracts a beefy white cock which she sucks down as if were the last white cock in the suburbs.Daquiri's shiny black pussy gets treated to a white dick drilling courtesy of the cryptic Caucasian behind the wall. With friction causing her pussy to get sore Daquiri Divine drops to her knees to suck down white goo as if it were shots of Hennessey.