Latest Updates from Dogfart (Page 114)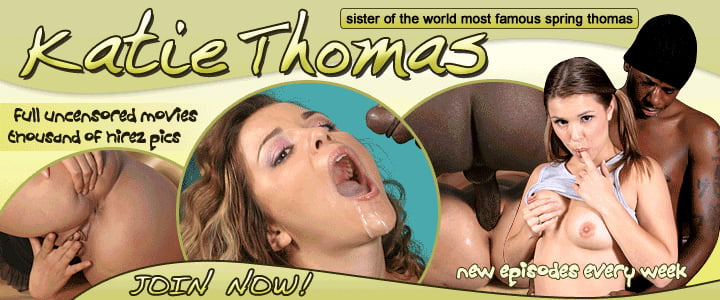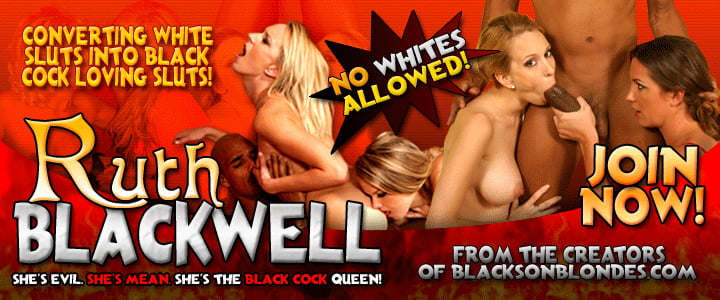 As promised a few weeks ago, the much anticipated Mina gangbang! Mina, you'll recall, is the very hot little Czech honey that doesn't speak a lot of English, but certainly knows all the right words to have a good fuckin' time! She gets all she wants, and more, as she spreads those legs and offers her sweet pussy to 5 huge black dicks! You can tell she genuinely has a great time getting fucked and sucking all that dark meat, which is so rare in her home country. They each take turns fucking this little honey, and when they've all had their fill of that pink pussy, kneel her down and blast her face and mouth with massive amounts of ghetto puddin'. Hooks comes back for seconds, and she gets 6 loads in total to give her a huge reward for her pusssy generosity!
Lizzy Tucker comes to us via faulty mechanical work. Her bucket on wheels broke down in a neighborhood where black men roam and white girls moan. Lizzy makes the acquaintance of white girl destroyers, Cain and Sean, and in the process she learns about how they earn the Benjamins. Lizzy's curiosity with interracial porn movies is broken down when Sean Michaels gives her the 411. This white girl seems eager enough that she readily follows the two black beef slingers to another set in order to get blitzed by big black cocks. She knew they must have been packing serious meat. However, once she got their jeans off then you can see the shock that overcame her. Lizzy used her nervousness to her advantage by swallowing massive amounts of black cock while trying not to pass out from lack of oxygen. Her petite pussy soon resembled the Lincoln Tunnel simply because Cain and Sean took turns drilling her fuck hole. Her screams were non-existent since her mouth and pussy were never free of black cock. Both black bulls devastated, defiled and decimated Lizzy until her white pussy became beet red and stretched beyond recognition. Lizzy Tucker's interracial porn debut concludes when her face gets splattered with black gravy. Lizzy is now in an elite club: She's one of the few,the proud, the latest whore on blacksonblondes.com!
This week at BlacksOnBlondes.com we have Amatuer Cindee. Cindee is your everyday all American girl. She will do ANYTHING to protect her Daddy. Well, that is going to be put to the test. It seems her Dad is in a bit of financial trouble and the guy that he owes is none other than Shane Diesel. Shane is about to pummel Cindee's Dad when a better alternative comes about and that alternative is Cindee herself. What else is a good daughter supposed to do but help her Dad at all cost and that cost comes in the form of payment by her body. At first Cindee is a bit pissed off and then hesitant but as soon as she get the feel of Shane's big ass black cock she quickly finds a groove. Before she knows it she has done enough sucking and fucking to save her Dad from Shane's wrath...for now.