Latest Updates from Dogfart (Page 111)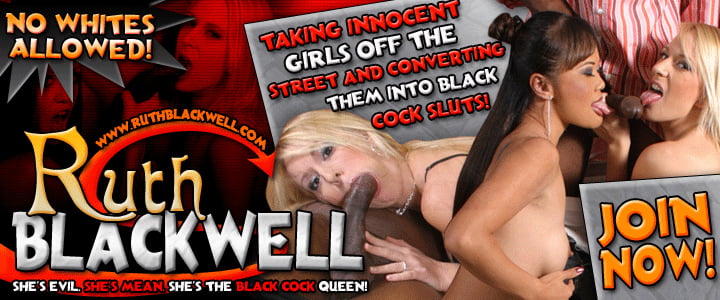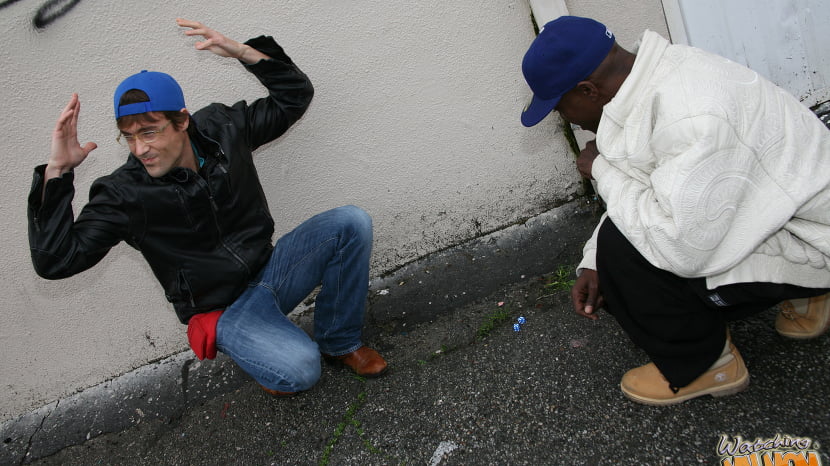 A quiet afternoon was put to an end when the apple of my eye came in with some bad news. Apparently my little angel got into some hot water with some hoodlum and did the unthinkable: He literally bet my ass in order to cover his gambling debts. The last thing I wanted to do was identify my boy's body at the local morgue and in addition I've always fantasized about big,black cock. I decided to kill two birds with one stone and had junior watch as mommy broke her black cock cherry. I leaned over and digested every inch of meaty black cock that came out of this baggy pants and my boy looked on in disgust. The creamy liquid oozing from my pussy made it easier for me to accept 11 inches of rock hard, black cock. The tip of his black cock was hitting parts of my body that my husband could never reach but that's par for the course when you're white. The nonstop assault on my pussy only ended when Wesley Pipes made my asshole gape from his black salami. He went balls deep on my tight white ass and I made sure my only son watched this lesson in tough love. His agony and my pleasure ended when Wesley shoot loads of white rope all over my face. Mr. Ann is going to realize something's up when he comes back home and sees me sitting in a tub of ice.
There's no bigger cock blocker than my son. I was in the middle of seducing his black buddy, Rico Strong, when he walked in and gave me lip. His complete lack of respect for the woman who carried him around for 9 months was disgusting. I had to show him that it's my house and my rules and playing with Rico would send that message out clearly. With my boy sitting and looking on in agony I had Rico undress me before my mouth hopped onto the massive meat in his jeans. I used my tongue to keep his big black cock hard as it went up each side of his shaft. I've had a history of interracial sex which meant that my son's old home would be taking in another black cock. My birth canal got beat into oblivion with every pump and stroke of Rico's gigantic dong. I added insult to my son's injury by screaming while black balls were smashing against my slit.The cherry on top came when Rico shot his fat load inside me as my son tried to keep from vomiting. My pussy oozed out some black ooze as my son wondered as to whether or not his mommy was knocked up. He now knows the meaning of respect and I now know what the plus sign on a home pregnancy test looks like.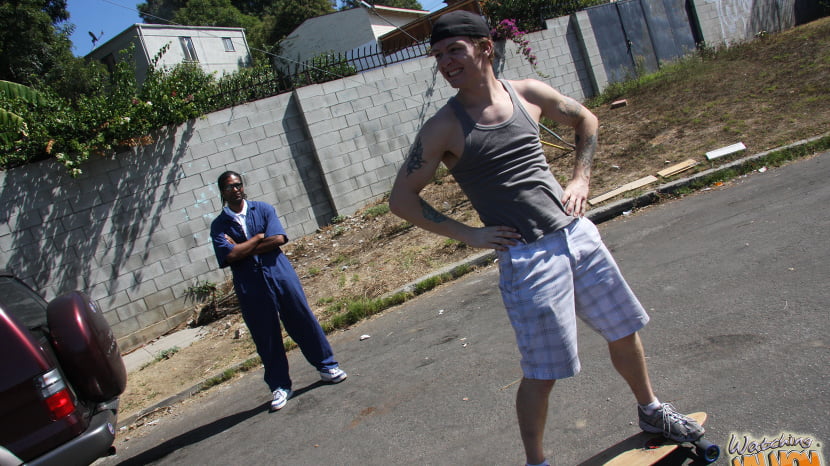 My son's criminal ways ruined an evening I had planned with a gossip magazine. I was deep into the latest Hollywood scandal when my son was being roughed up as he got back home. "Some black man", as he put it, was owed a lot of money and my little boy was avoiding him like the plague. It turns out that this man's name was Jack Napier and would mutilate my angel from head to toe if momma didn't intervene. Since I'm on a fixed budget the only thing I could think of was to get down and dirty with Jack as my boy watched. Why would I do this? First, it would make my boy go legit. Second, and most importantly, I'd get my fill of big black dick that all the other moms just rage about! Jack said my boy owed him 12 big but would settle if I sucked and fucked his big 12 inches of black beef. My son sat and looked on in agony as his dear mother stuffed down as much of that black cock as she could. My fat tits kept hitting my chin as my uterus took a nonstop pounding from Jack's huge salami. My son never knew that I was into interracial sex and the look on his pale white face said it all. I was in heaven as my mouth would suck off the pussy juices that went along with getting obliterated by black cock. I don't think my tiny pussy will ever be the the way it was. The same can be said for my little boy.After all, he was front row when his mommy got to drink from the black hose, and sucked down Jack Juice.