Latest Updates from Dogfart (Page 100)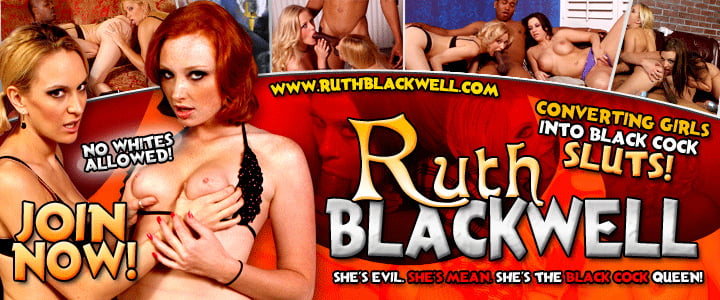 Aria Aspen should have known better than to tempt herself by inviting over Rico Strong. Aria and her boyfriend are on a hiatus but that won't stop Rico from trying to get in her pussy and ass. After all, Aria's boyfriend doesn't roll in the same group as Rico, so fuck him. A few minutes of some intimate lip lockings leads into Rico feeling up Aria, and it leads to the discovery of a buttplug that Aria's held firmy in place the entire time. Aria quickly forgets about her boyfriend and gets on her knees to slurp down on a mighty feast of Rico Strong. Aria licks every inch of his black cock and manages to stuff down as much of it as her gag reflexes will allow. Aria soon climps on top of Mt. Rico and rides his massive black fuck stick until his balls are slamming against her. Aria Aspen's mouth and ass get treated to that butt plug right before she continues getting obliterated by Rico's trouser treat. Aria's ass gets warmed up enough an she feels confident in taking Rico via her soon-to-be collapsed colon. Rico opens her cheeks wide enough and fucks that anal slut from behind. Aria Aspen's ass gets worked over from behind and it's going to be a long afternoon for her sphincter. Aria lowers herself on Rico's black cock only after giving her ass a rest and sucking her juices off his meat. Aria's ass continues to get bulldozed by Rico's black cock. The only thing left is for Aria to get a face full of black venom. Aria's ass is now as useless as her boyfriend's tiny white dick.
Allie James has it all: The sexy looks, the sexual appetite of a true whore, and a boyfriend who's deep pockets know no bounds. Allie's man has found Shane Diesel via online posting and there's no expense he'll spare to give his woman a great time. Allie's boyfriend came up with the right number in order for a cuckold session to take place. Shane Diesel and Allie James spoke down to the cuckold before turning their sights on each other. Allie's cuckold wore his male chastity device as she worshipped Shane's massive meat. The only thing left was for Allie James to suck on that huge black cock while her cuckold looked on like a good little boy (emphasis on little). Allie's mouth wrapped around as much of Shane's black cock as she could dish out. The cuckold, as is his feminine way, must have wanted to suck on that black cock but Shane is all man. Allie's pussy was next on the order of business and Shane slammed into it like he was trying to prove a point. Allie's cuckold needed a closer view of the penetration. That cuckold got up close to his woman's clit as Shane pulverized her pelvis with his. The juices flowing off her clit was a clear indication that Allie was finally getting fucked in a manner she deserved. As she was bent over , you can see her give the "stare of love" at her boyfriend while Shane's big, black cock was parting her pussy lips. Allie's pussy nearly fell off her body as Shane was showing no mercy on that love hole. Allie's cuckold/boyfriend paid a hefty enough price which guaranteed the opportinity to eat Shane's jizz right off his girlfriend's snatch. He cleaned up very well, but his bank account is now back at 0....much like his personality.
Ana Foxxx has always hit the books instead of being the whore she truly is. Ana's no longer a bookworm and she's now a certified white cock slut. The bottled water she recently had is now wanting to escape via her black pussy. The only restroom in sight is this public one and it won't be only urine that stains the floor. Once inside, Ana Foxxx gets naked in order to use the complete privacy to her full advantage. The next thing that happens is the stuff of legends: An anonymous white cock comes into the picture. Ana inspects the anonymous cock before sucking him down to the balls. Ana slurps and gags on her first white cock before sliding him in between her smooth thighs. Ana rides that white cock as her black pussy begins to throb and ache from the friction. The huge nut sack on the white boy is proof that he's going to cover her in his baby making juice.