Latest Updates from 'Blacks On Blondes' at Dogfart (Page 9)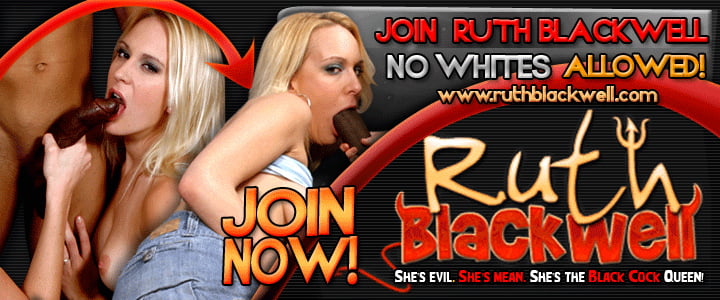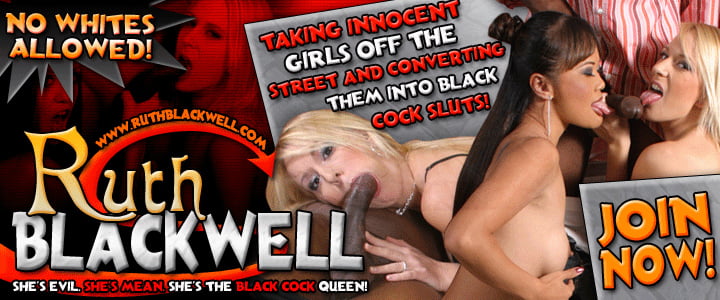 Summer Day likes size. Let's face it, size does matter, and Summer's like almost all women out there. In fact, when a girl says something like, "size doesn't matter" and "it's the motion of the ocean", what she's really doing is trying hard not to bruise your frail ego. What sets this scene apart is newcomer Dredd's first appearance on the Dogfart Network. Truth be told, they don't come much bigger than Dredd, who keeps the same company as Mandingo, Shane Diesel, Jack Napier, and Lexington Steele. We'll go out on a limb here to say he might be bigger than all the aforementioned all-stars who have made Dogfart the place to be when you want to see little white girls take on big black meat. Let's hand it to Summer Day, who makes her first appearance on the network as well. Dredd ruins Summer's cunt and asshole for anyone under 10 inches ever again. And she took it like a champ. A True Size Queen!
When you were in school, you probably knew a cheerleader like Tiffany Watson: good looking, popular, and dated the quarterback. What you probably didn't know is even if she was dating the QB, she ended her night by sneaking into the wide receiver's bedroom. She might go to the dance with the team's kicker/punter, but she was getting banged out by the corner back. Did I mention Tiffany Watson is a real-life cheerleader? Or that she's a real-life black cock slut? No joke. Tiffany swoons over black men. She loves everything about them: from their moves on the dance floor to their swag on the street, Tiffany caught Jungle Fever a long time ago...and after watching this scene with the legendary Mandingo, you'll understand why she's never going back.
Brooke Wylde is a Black Cock Slut. On the streets she's refereed to as a "BCS". You probably know this, but a BCS performs immoral sex acts for black men only. For instance, Brooke might leave a club with a black man and give up any three of her holes in his car while it's still parked out back. In other words, something she'd never do with a white boy. Don't get me wrong: she'll bang a white dude, but it's never a naughty, random white boy. But that dude from the club I just mentioned? Brooke probably doesn't know his first name. It's the black man's "swag" that gets Brooke to do things she knows she shouldn't...including cream pies and swallows. White boys pull out and shoot it on her tummy, but the Black Man owns her eager mouth and tight cunt. Ask the white boy Brooke just ditched for another random "BBC"!