Latest Updates from 'Blacks On Blondes' at Dogfart (Page 5)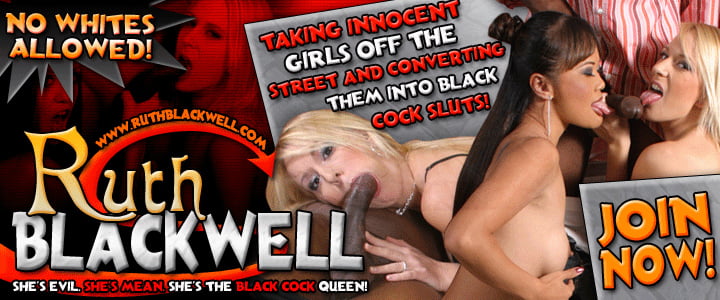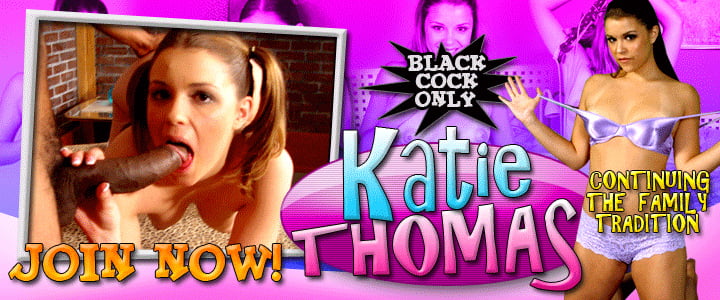 Haley Reed wants a baby. Badly. And all her attempts to get knocked up by a white guy have failed. Miserably. Sometimes Haley thinks to because she's so tall (almost 6'5' in heels) and, according to her, 'little white dicks don't do the trick!' So today, she's invited Lexington Steele over to help her out. Haley's a self-proclaimed Size Queen, and today she's going to attempt to get knocked up one more time. Haley gives herself over to Lex as he's cooking up some lunch, and before you know it, Haley is getting her pink cunt pounded by BBC right in her kitchen! Her pussy is good, too...so good, Lex loses his first nut deep in her cunt and all over her ass about 15 minutes into it. Doesn't matter, though. Lex stays hard and finishes the job, unloading another heavy load deep in Haley's fertile womb. Haley walks away a satisfied, knocked-up Size Queen, and Lex...he goes back to finishing his lunch.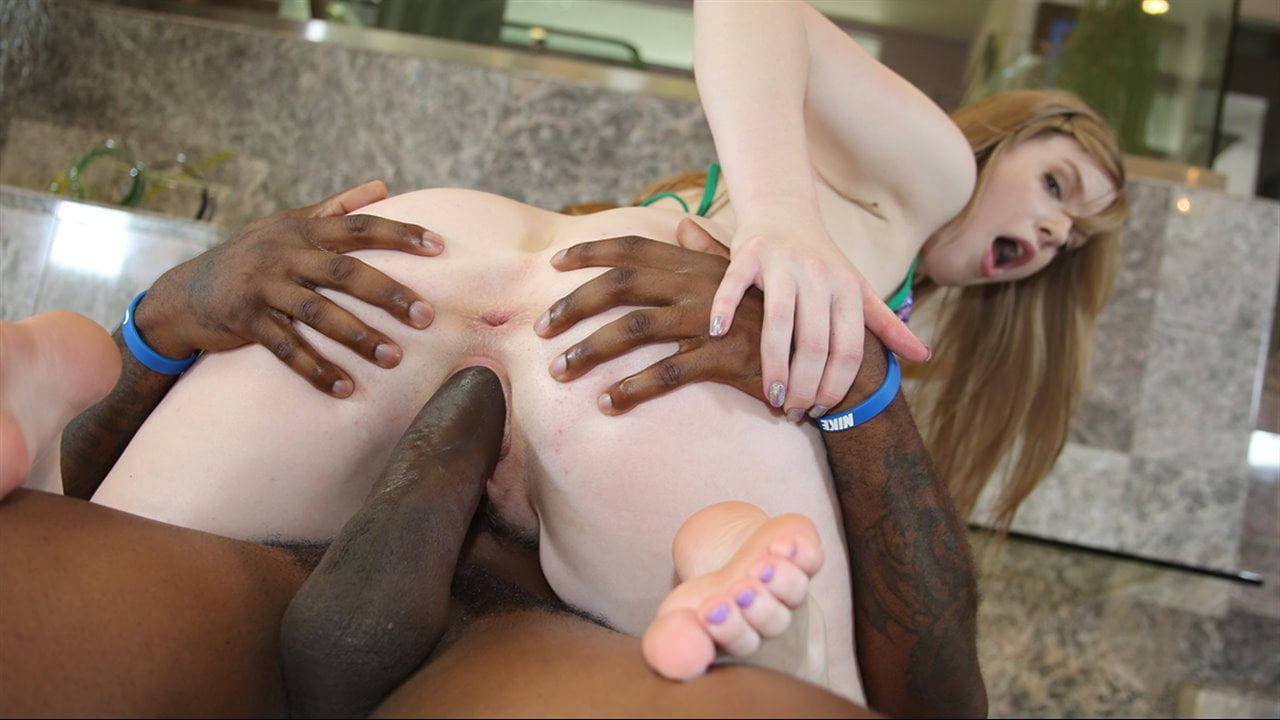 Dolly Leigh has a problem. She just got into a fight with her boyfriend, Timmy. Why is she having a talk with Flash Brown? Well...he's the reason for the fight. Timmy and Dolly and Flash are friends. In fact, Timmy and Flash hang out a lot. There's a lot of "couple dates", too: Dolly and Timmy and Flash and whoever the white girl Flash is banging all like to hang out and do things. But Timmy notices Dolly checking out Flash -- a lot. It doesn't matter if they're at a sports bar or walking on the beach or at a comedy club, Timmy always catches Dolly looking at Flash's crotch. And sure enough, Timmy's deepest fears are a reality. "He's right, Flash. I do look at you a lot...and wonder." It doesn't take long for Flash to sniff out fresh meat, and he doesn't care about Timmy as much as new, white, tight pussy. Oh sure, Dolly is going to try and back out ("what if I just let you rub my feet? That's ok, isn't it Flash?"), but we all know where this is going to end up: Dolly, on her knees with Flash's load dripping down her face...and talk of turning TImmy into her cuckold!!!
Jessica Jones is a VLOG'er. If you don't know what that means, welcome to the 21st Century! Jessica creates "video blogs" for her fans. They love her "channel", mainly because Jessica is a hot blonde with nice tits and a beautiful ass, and she loves to show them off. Her fans also love The Jessica Jones Channel because she interviews porn stars. Not just any porn stars. She goes after the "black male talent" in the porno biz. She finds them fascinating! She also loves the "BBC". Think of Jessica as a "groupie" who chases the biggest, blackest cocks. Enter Lexington Steele. She's booked today's interview with one the the legends of the adult industry, and sure enough...a few minutes in, Jessica is sucking Lex's massive tool. Doesn't take long for Lex to get her in bed, where he pounds Jessica's 19-year-old cunt until he dumps a massive load deep into her fertile womb. Jessica's admissions at the very end of their "fuck sesh" are shocking!!