Latest Updates from 'Blacks On Blondes' at Dogfart (Page 2)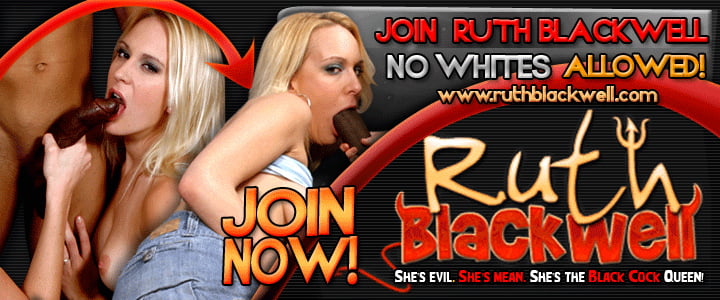 Candice Date has a body built for black men. It's something she's heard more than once...and just look at her! Candice is the very definition of P.A.W.G. -- a phat ass white girl who can only be truly satisfied by B.B.C.! It's starts out slippery, so to speak, as Candice, who's poolside, shakes her moneymaker for none other than Prince Yashua. He's already got the baby oil out, and he's squirting it all over her soft, supple ass. Prince works it in, then Candice leads him to the bedroom for her pounding! And pound her is exactly what Prince does. But before that, he wants a taste of her sweet snatch! Candice returns the favor, stuffing her mouth beyond its capacity with Prince's thick, thick tool. Her wet pussy is opened up next, causing Candice's eyes to roll up into the back of her head! Next up? Candice's very favorite: booty sex! Prince pounds her beautiful, bouncy booty before switching holes on the fly and dumping a massive load into Candice's warm, pink hole. That's another favorite for Candice -- the cream pie...and feeling that load slowly drip down her inner-thighs for the rest of the day! Even if she's in public!!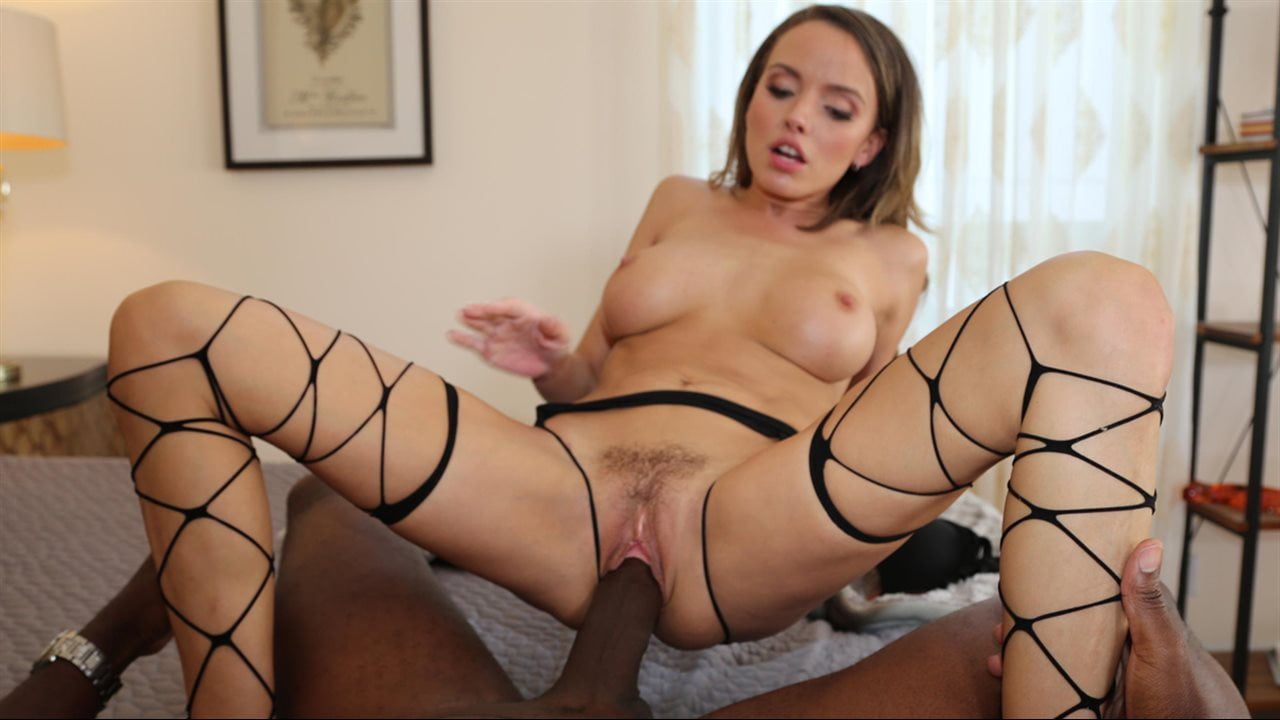 Since it's been almost a year since you last saw Pristine Edge in action (she cuckolded her man over at Blacks on Blondes' sister site, Cuckold Sessions), we knew it was just a matter of time. And the time has come. A self-proclaimed 'Size Queen', Pristine asked to get opened up by none other than legendary swordsman Mandingo. As you know, 'swordsman' might be an understatement: Mandingo has one of the largest dicks on the face of the planet, and Pristine couldn't be happier with the match-up! She's going to roll into this scene speaking directly to you about all her naughty desires, then, out of nowhere, 'Dingo' enters! Even with all the hype, Pristine can't believe her eyes as she pulls out over a foot of big, black meat to suck! From there, Pristine feels what few other women have ever known -- a true 13' cock pushing the back of her fertile womb up into what she feels might be her lungs! After Dingo 'opens' Pristine up, it's a full-scale assault that ends with one of his most explosive pop shots, drenching Pristine's beautiful face!!
Three legends of the adult industry come together today to make history. Let's start with the 'Bulls': for the first time ever in either man's storied history, Mandingo and Flash Brown team up together to take on none other than busty, brunette bombshell Natasha Nice! Teaming 'Dingo' and Flash is only something The Dogfart Network could pull off, and tossing Ms. Nice into the mix just made this one for the history books! The Bulls take turns using Natasha's mouth and shaved snatch in a variety of positions...and did we mention this whole scene starts off with Natasha directly speaking to you?! That's right, before her pussy is stretched beyond anything she's ever felt, Natasha's going to give you a J.O.I. (jack off instruction) session you'll never forget. Once you get your first nut off, Natasha's going to put on her B.C.S. show! It ends spectacularly, with Natasha dropping to her knees in order for Dingo and Flash to facialize her! She's dripping with jizz when this is all said and done! And if you don't watch it, your keyboard will be, too!