Latest updates featuring Zoey Portland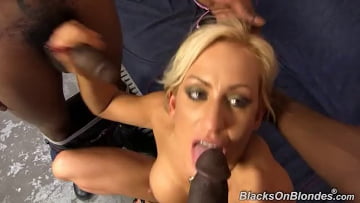 7th January
- Zoey Portland's trip to a glory hole just got her started on the road to interracial stardom. We brought her back at your request for an all out inter
racial gangbang that takes perversion up to the next level. Zoey meets up with a couple of black guys and we're soon inside where the stampede quickly begins on all her holes. Zoey attacks those five big black cocks in a manner that words simply cannot describe properly. The blonde slut defines the term "airtight" as her mouth, pussy and ass are simultaneously stuffed with gigantic black cock. Those hands? Well, those hands keep just as busy as the rest of that body and we're now full speed ahead with this insane interracial gang bang. Zoey's smokin' body gets fucked all over this dingy place until she rolls out the welcome wagon for all those loads of cum. A creampie is definitely on the menu along with messy facials and a gullet full of ghetto goo.
...Read More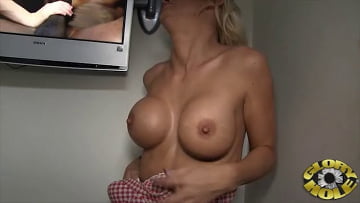 4th September
- It seems as if there's a steady stream of blondes willing,ready and able to do the filthiest things in the dirtiest of places. Please welcome Zoey Por
tland. Zoey's no prude and her fascination with the interracial porn playing in this adult bookstore has attracted her attention. The sights and sounds of a chick getting fucked by a huge black cock are all that's needed to get Zoey's juices flowing. The real deal enters via the hole in the wall, and of course, Zoey's not passing up this chance to get some anonymous black cock. The slutty blonde drops to her knees and treats that faceless black guy to an intense blowjob. Zoey's talented mouth keeps working on that anonymous black cock until she decides it's time to take this filth up to the next level: Bareback fucking. Yup, you read that right. Zoey forgoes protection and rides the wall BARE until that black cock deposits its goo all over her face.
...Read More