Latest updates featuring Tory Lane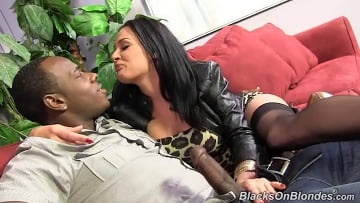 7th February
- Tory Lane's never met a black cock she didn't like. We begin this week's update with Tory Lane hitting on Carmelo Storm. Tory's known for having her a
ss stuffed with black cock, and Carmelo has yet to poke a white girl's ass on film with his giant anaconda. Tory, needless to say, is up to the task of having Carmelo blitzkrieg her ass. The veteran of 8+ years in the business whips her tits out and has Carmelo tit fuck those massive knockers. Tory Lane ,like the stellar whore that she is, gets on her knees and gulps down as much of that huge black cock as her gag reflex will allow. The main course consisting to Tory Lane's asshole comes right after her pussy gets its fair share of big black cock. Tory takes in each inch of that black monster right before switching gears and taking him in her tight ass. Carmelo goes balls deep in Tory's backdoor and her screams reach levels never heard before. Tory's hunger is satisfied when Carmelo deposits nearly a gallon os his home made nutmeg, and, of course, Tory's smile says it all.
...Read More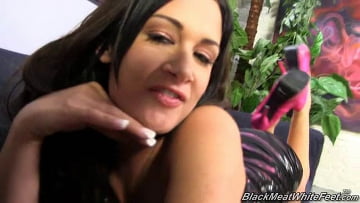 26th July
- When guys aren't staring at my huge tits they're wondering what it's like to worship my beautiful feet. Sorry, white boys! My freshly pedicured feet a
re only for big black meat. I'm only going to let you watch as I smother Rico' Strong's face with my gorgeous arches and toes. I teased his black cock to the point where it nearly blew a load in his pants, but my feet needed their time first. Rico's giant black calls got massaged by my toes and feet; it was at this point I knew my calves would be burning later on. Rico slid his thick black cock between my toes and I fought every urge to have him slip it inside my dripping wet pussy. My toenail polish was barely dry enough to keep his big black cock nice and hard with my feet. Rico knows what I like and wasted no time in spraying my size 7's with his thug juice. I know I tease you white boys too much. Want to come over and clean off the cum from my feet?
...Read More