Latest updates featuring Tommie Ryden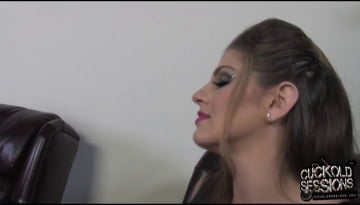 5th January
- My soon to be ex-boyfriend ruined my PC by looking at internet porn. He got a virus in it and the computer repairman was quite pricey. He's broke and
couldn't afford the job so I stepped in to save his ass from a thug beating. After meeting the repairman I decided that destroying my boyfriend's ego while fucking that studly black guy would encourage him to get a job. First, we had to get a chastity belt for the pussy to wear as mine was getting pulverized. Sucking my pussy juices off of Shane's big black dick was the best dessert I've ever had. My man watching it all was the icing on the cake. Shane would fuck me and we'd stop to make fun of my man's "shortcomings", lol. He was completely powerless as my vulva was getting ripped apart but in a good way. I took that big black dick from the top, bottom, the side, and even from behind with that loser having an up close look. A black cream pie was on today's menu with my loser boyfriend on cleanup duty. Doesn't he look great with black goo on his face? I have the worst luck in picking white boys.
...Read More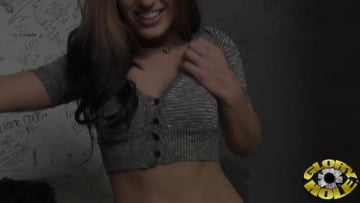 9th September
- Tommi Ryden's boyfriend's away so this whore's gonna play. We're given the pleasure of having Tommie Ryden enter the gloryhole for her first rendezvou
s with a black cock. When it comes to a history of interracial sex ,Tommie's experience is non-existent but that's about to change. Tommie's car didn't need gas but it's her mouth and pussy that really need the filling. Inside, she finds the walls to be filthy and the toilet to be below her standards. However, the hole in the wall tells her that this stall has another use and it comes in the form of interracial sex. Tommie Ryden didn't bother to see who was on the other side of the wall because that would take away from precious cock sucking time. This future black cock cougar spit shines that anonymous ebony pecker while her hands jerk him at the base. The fun is only starting because Tommie's throbbing fuck hole has to get in some interracial fucking before it's all said and done. That entire black shaft slithers its way deep inside her pussy and into her lower intestine. The talented black man behind the wall shows his appreciation for Tommie Ryden by dousing her with his nut butter.
...Read More