Latest updates featuring Tina Dove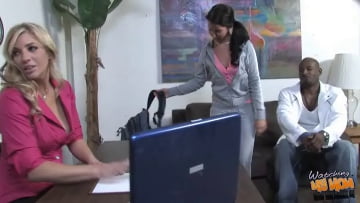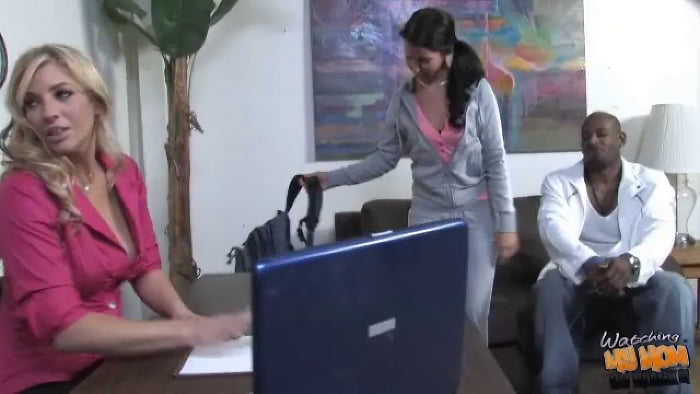 21st November
- Life can't seem to get any harder for Jordan Kingsley. Jordan's husband of 20 years "dipped his pen in company ink" and their adopted daughter, Tina D
ove, is rebelling. To make matters worse, Tina, is hanging around Flash Brown much to the dismay of her mother. Jordan is at the end of her rope when she calls her daughter over along with Flash. You can see the wheels in Tina's head turning as her mother flirts with her boyfriend. Basically, Jordan wants to sample the big black cock that's been occupying her daughter's time. Tina looked back in shock as mommy sucked down that giant beef stick before licking it herself. Mother and daughter work as a family unit as they both share the slab of cock coming from Flash' pants. Jordan looks on as her daughter gets open wide like the jaws of life until Flash' big, black cock dissapears into the depths of her tight uterus. Jordan's neglected pussy is next in line and payback comes in form of her white hole getting bombarded with black inches. It's a family affair of interracial sex as both girls get what they want: Tina gets to show how much she loves her man. Jordan gets her first black cock and retribution after 20 years of love and dedication. However, it's Tina's fuck hole that gets a blast of ghetto sauce which is a great chance for Jordan to throw her a baby shower 8 months from now.
...Read More
>> CLICK HERE TO DOWNLOAD <<
18th May
- Tina is happy to get a house warming gift from her only friend's in this country which is new to her but what she really needs is some cock since she
hasn't had any for a while and her friend's husband is available and all she wants to do is bounce her fat ass on his big cock.
...Read More