Latest updates featuring Tara Lynn Foxx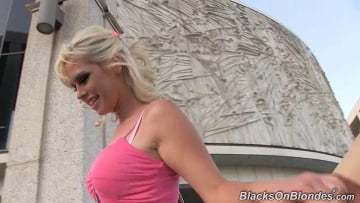 18th October
- Tara Lynn Foxx doesn't care that there's a certain percentage of the world that looks down on interracial couples. Jovan Jordan and her have been in a
romantic fling for quite a while and she's about to give him the ultimate gift: Unrestricted access to that ass. After some heavy public display of affection, Tara takes her black boyfriend back to the hotel room for some hot interracial fucking. Once inside,the romance quickly escalates into some motel room rectal reaming. However, Tara Lynn Foxx gets Jovan ready for slurping and playing with his huge black cock. After some awesome head,Tara slides him into a white pussy that hasn't been the same in the year and a half they've been dating. The time finally comes to give Jovan that tight,white ass! Tara's gaping sphincter is all the proof needed to show that her ass is getting its first ever pounding by black dick. The constant slamming of her booty leads Jovan to creaming her beautiful white face with his jizz bomb. Who says romance is dead?
...Read More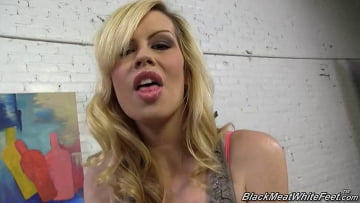 23rd August
- Sometimes I have to give my white pussy a break from all that black cock. My feet? Well, that's another story and you're about to see what I do with t
hem. There are few things better than stroking a big black cock with my freshly pedicured feet. My size 6 shoes keep my beautiful feet from getting too dirty, and they need to be clean for my black bull. My worthless boyfriend's hard earned money went on my shoes only for them to be removed so my little piggies could get played with. I kept my feet rubbing that huge black cock and I fought the temptation to stick it right inside my dripping wet pussy. The best part of it all? Well, that would have to be when the object of my feet worship blew his black gunk all over my feet and toes.I barely cleaned my feet off simply because I wanted to jam them down my boyfriend's throat when I got home. I hope he can't tell that I've been a cheating little whore.
...Read More