Latest updates featuring Roxanne Rae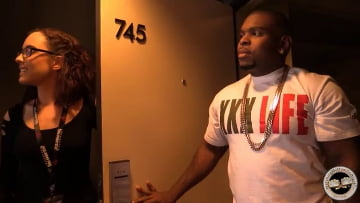 11th March
- Two bombshells have just been dropped: Roxanne Rae has told her mom, Cammille, about her fucking on camera. And Cammille has just been caught cheating
on Roxanne's father with Rico Strong. Roxanne can't believe that her mom is "going black",let alone cheating on the man who helped bring her into this world. Cammille eases her daughter's nerves by trying to formally welcome Roxanne into the world of pleasing the black man. Roxanne and Cammille tease Rico's big black cock right before sharing it like dinner at the family table. Cammille is the first of the two white sluts to feel Rico's black rage in her pussy. Roxanne Rae cheers on her mom right before she hops on the Rico Express. We take things to the bed where both both white sluts don't seem to care that the head of their household has no idea that the two most important women in his life are sharing a huge black cock. Cammille's pussy is one the welcoming end of a messy creampie that closes the chapter on a deviant lifestyle that both women now lead.
...Read More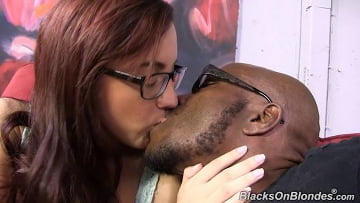 21st November
- Roxanne Rae makes extra money by tutoring individuals that most would consider "lost causes." Roxanne is Wesley Pipes has been ordered by the courts t
o go under Roxanne Rae's wing and try to better his life. Roxanne makes every valiant effort to get Wesley to hit the books hard, but he has only one thing on his mind: Fucking that Jewish pussy and working his way to that tight ass. The Semitic slut risks her city job by sucking on Wesley's unkosher black cock. The black cock levels her Gaza Strip as the verbal shit talking goes to levels that would shake the very foundation of every Synagogue in town. Roxanne's pussy gets a breather as Welsey pounds that massive black cock right into a once-tight sphincter. Her glasses fog up as that ass welcomes a huge schvartze cock and all its fury. The "lesson" finally ends when Welsey unloads his Mississippi nut all over that pretty white face.
...Read More