Latest updates featuring Rebecca Linares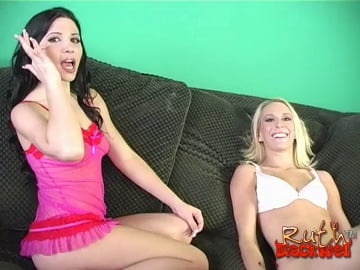 18th October
- I have some free time since my puny peckered boyfriend is watching my black baby. I decided to invite Rebecca Linares over my place. She's been known
to be ignorant on the power of mighty black cock. You see, she's into white boys but she doesn't know any better. I used to be only for male crackers until I had my first black cock invade my uterus. The huge black cock experience is something all sluts should enjoy and Rebecca is no different. She took about a foot of black dick all the way to the balls and it couldn't have made me prouder. Next time the bitch better take a hot black load in the pussy but you got to crawl before you can walk!!
...Read More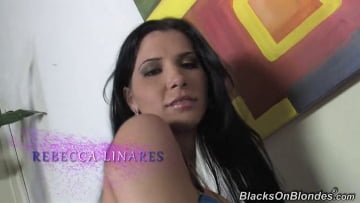 5th January
- Spanish sensation and interracial sex fiend, Rebecca Linares, has a limited grasp on the English language. However, when it comes to talking like a di
rty whore she's second to none. Moments before her body is pulverized, pummeled and plowed by big black dick Rebecca gives a sexy preview of what she wants done to her, courtesy of a black cock. Rebecca gets worked up enough so that her white pussy oozes sticky goodness which allows big black dicks smoother entry. Rebecca's wish for huge black cock gets granted in the form of Flash Brown and his rigor mortis stricken black dick. He rubs all her right places which basically guarantees that she'll be on her knees, opening her mouth just wide enough that her throat will soon be expanding. Rebecca takes full advantage of her time with his flesh sword by letting him tit fuck her just before her vertical opening gets completely ravaged. She could have gotten off just by the tip of his dick alone. Fortunately, Rebecca slides down on his entire shaft like a fire pole. Her eyes rolling in her head tell the tale of a black cock slut that's getting her fuck hole stretched by at least 10 times its normal diameter. Rebecca's begging and pleading for a deposit of black goo to be shot on her lips only means that her love for big black dick breaks all language barriers.
...Read More