Latest updates featuring Rae Rodgers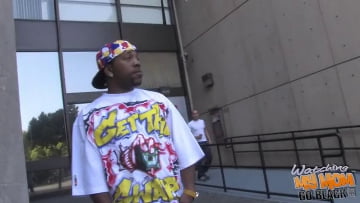 18th February
- I'm always looking to get paid no matter what. Rae Rodgers, now known as Sky Rodgers, was with her middle-aged black cock addict Cougar girlfriends so
her son and I jacked her ATM card for some pay. We was in the clear until his Mom caught us red handed. She made a public spectacle of it all and dragged us to their pad where I thought she was gonna have the cops waiting for me. Her son wanted to run for public office some day so she didn't want no police paper trail. Sky Rodgers eye fucked the shit out of me when she wanted to know if she could fuck with my black dick if I forgot I ever knew her son. I was thinking about it for not even a second before she grabbed my dick, sucked my dick, and rode my big black dick. She made her son watch so he wouldn't fuck with other thugs such as myself . I can't tell you how good that white pussy felt on my shit as I pounded it until she shook from cumming on it right before I unleashed my own load of cum onto her face giving her a huge cum facial!
...Read More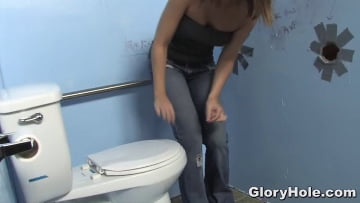 18th February
- This gloryhole can now be referred to as the Cougar Den. Rae Rodgers, now calling herself Sky Rodgers, has had plenty of cocks go up her fuck slit but
none have been the shade of color she's desired. While using the Ipad her boyfriend bought her Rae was able to stumble upon this gloryhole where she'd meet her maker. The collection of interracial porn she has hidden has given her somewhat of an idea as to what's in store for her. There's something to be said for experience and Rae Rodgers knows that too well. Once inside the stall Rae takes off every item of name brand fashion her body has on. The gleam in her eyes tells that she's ready for whatever freak of nature comes poking through the hole. Rae's body gets treated to a personal rubdown before 9 inches of black pork comes in on her party. Much like a venus fly trap, Rae's mouth creates a water-tight seal around the black deformity before her. The old spit stains near the hole get a fresh coat of Rae's overworked salivary glands in action. The African visitor from the other side of the wall soon finds his dipstick deep inside Rae's girly area as her screams are too loud to ignore. It must have felt like trying to shove a soup can through the opening the size of a dime but it worked out in the end. Rae Rodgers took as much black cock as she could before reaching the point of passing out. Next, she was on her knees and readily accepting all the nut sauce the gloryhole had to offer.
...Read More