All the qualities of a true, classic, pin-up...All natural, curvy and passionate. Classic porn for modern times.
Latest updates featuring Paige Turnah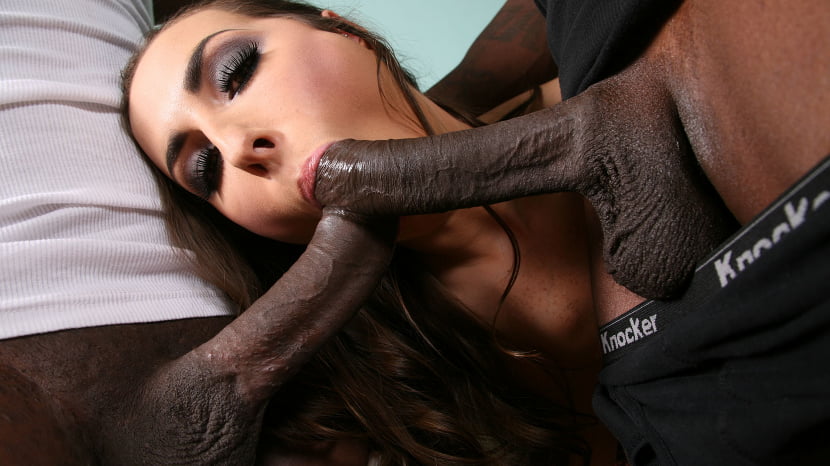 Paige Turnah is in the middle of spreading her English wisdom to Wesley Pipes and Rico Strong. the only thing they know for sure is that Paige has an amazing ass and they want a piece of it. Paige gets an informal welcome to the "Hood". Paige teases them by shoving her ass in their faces, and gets felt up for her efforts. Paige Turnah drops to her knees where she's met with 2 huge black cocks. The intensity of the double blowjob is something that mere words can't describe. Please know that Paige nearly sucked the black skin off of those big, black cocks. At nearly six feet tall, Paige has to manage to squat down low in order to suck off those two black thugs. The Paige pussy gets turned out by each guy as he thrusts his pelvis into hers. Paige gets bent over and her screams are temporarily muffled as her vocal chords rub up against a black cock. The saliva glands begin to run dry as Paige Turnah mouth gets no break from sucking a big black cock as her pussy continues to get utterly penetrated. Paige's pussy gets loosened up enough for another black cock to find asylum in. Like a piston, both black cocks stretch Paige's pussy out to where it nearly snaps like a rubber band. The great set of tits on Paige jiggle like jelly as her ass backs up on two black cocks. The temptation of sticking it in her ass is there, but, like London Bridge, she'd go crumbling down. That white pussy is good enough and houses both black cocks nicely. The only thing left for this English import to do is use her face as a target for two cannon blasts of black spunk. London was calling and our 2 black swordsmen came answering.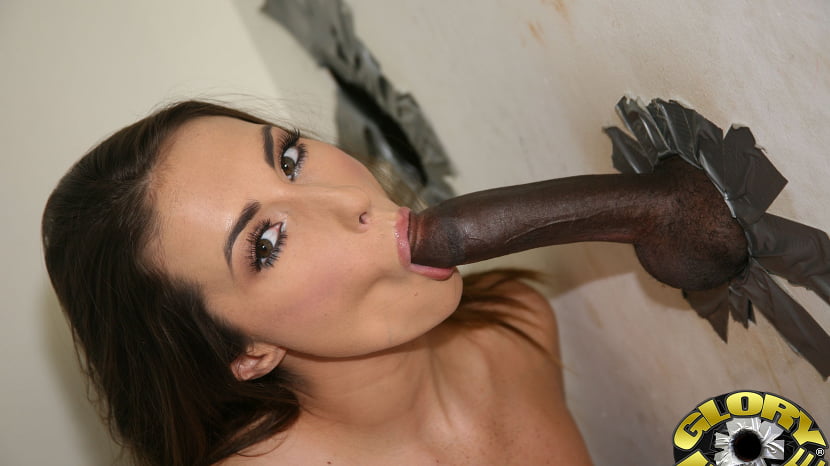 "Tall" and "sexy" are a few words that describe Paige Turnah. Pictures and video speak for themselves as to how hot this English import is. Paige has heard of the glory hole but England seems to be completely void of them. The adult arcade that Paige has stumbled upon is where she's going to get a taste of American hospitality. Actually, it's going to be African-American hospitality. Paige settles in for an afternoon fo viewing interracial porn when an anonymous black cock tests the waters. Paige rests her beautiful ass near the floor and proceeds to suck the life out of the anonymous black cock. The black cock pokes her mouth until her eyes get as watery as the Thames River. Paige won't rest until her baby storage locker is stuffed full of black dick. Paige bends over and rides that anonymous black cock until her rental booth time runs out. A few seconds to spare means that Paige gets to milk that black cock until her face and tits are covered with black oatmeal.