Latest updates featuring Olivia Austin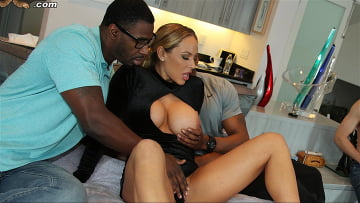 26th January
- Olivia Austin is a true Cuckoldress. Just look at her! She marches in from a day using her man's credit card to fulfill her desires, only to discover
he's brought up a bottle of the wine she doesn't like! Can't he do anything right?! Of course he can, starting with a foot massage. Walking long hours in the mall with slutty heels can take their toll on any gal, and Cuckboi sure does a great job making them feel better! So much so, she's going to tag "CUCKBOI" across his chest right before Cuckboi does what he does best: locate Bulls for his lovely wife. Two are on the way, and when they arrive, Cuckboi is at the door to show them into his bedroom. It is on their marital bed in which both Bulls have their way with Olivia, fucking her all the ways Cuckboi can't. Don't believe it? Look at the mess both leave on beautiful Olivia! Who's going to clean it all? Do we really need to answer that?
...Read More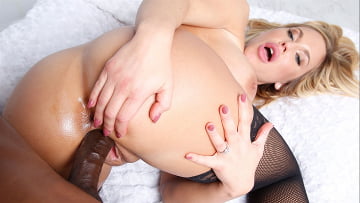 26th January
- Olivia Austin is at the photographer's studio...the same studio we Melissa Moore visited a few months ago. Olivia's here to get some "personal" photos
, and she wants them done professionally. She's picked out one of her sexiest outfits, and, truth be told, she's looking for more than pro photos. Olivia's looking for a professional dick-down, and the photographer -- a handsome, hung black man -- is just her type. Her cunt is already soaked before the photo session even starts (look how hard her nipples are during the consultation!), and it doesn't take long before she's got the photographer's oversized dong stuffed in her mouth. Talk about a good stuffing, her cunt's stretched it the max as the photographer is fucking her, and then Olivia's back on her knees for a big swallow! No surprises there...unless you're Olivia's hubby! He can't even get a BJ anymore!!!
...Read More