Latest updates featuring Noemie Bilas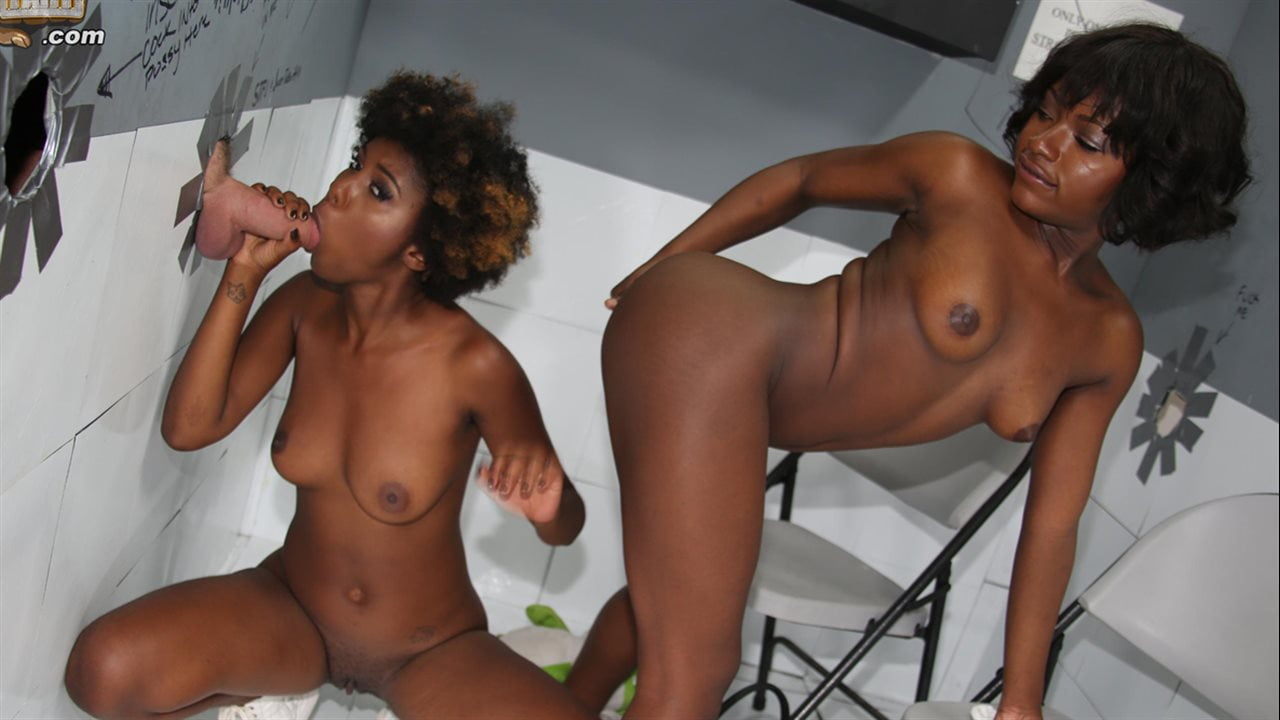 Millennials Noemie Bilas and Daizy Cooper are "besties". "BFF's." They do everything together. Whether it's going to school or going shopping or heading to parties or having sex...they're doing it together! Today they decided to do something out of the norm. "Oh my god! Is that a dirty book store?" Daizy squealed, as they were walking by the place. Soon they're browsing and giggling at all the "crazy DVD's" and their silly titles. It doesn't take long for the clerk to ask what they're looking for. "What's a gloryhole?" Noemie asks, holding up one of the DVD's. You know what happens next: our friendly clerk leads them to booth #7 -- where it all goes down -- and in less time than both girls can eat each other's assholes, there's a thick, white cock protruding through one of the holes. Both squeal and giggle in delight as they suck away. "I'm wanna fuck it!" Daizy exclaims. Noemie one-ups her: "I want it in my ass!" After Daizy cleans the cock after Noemie pulls it out of her ass, both girls finish all over their cute, ebony faces. With a stranger's load dripping off their faces, it's time to go shopping!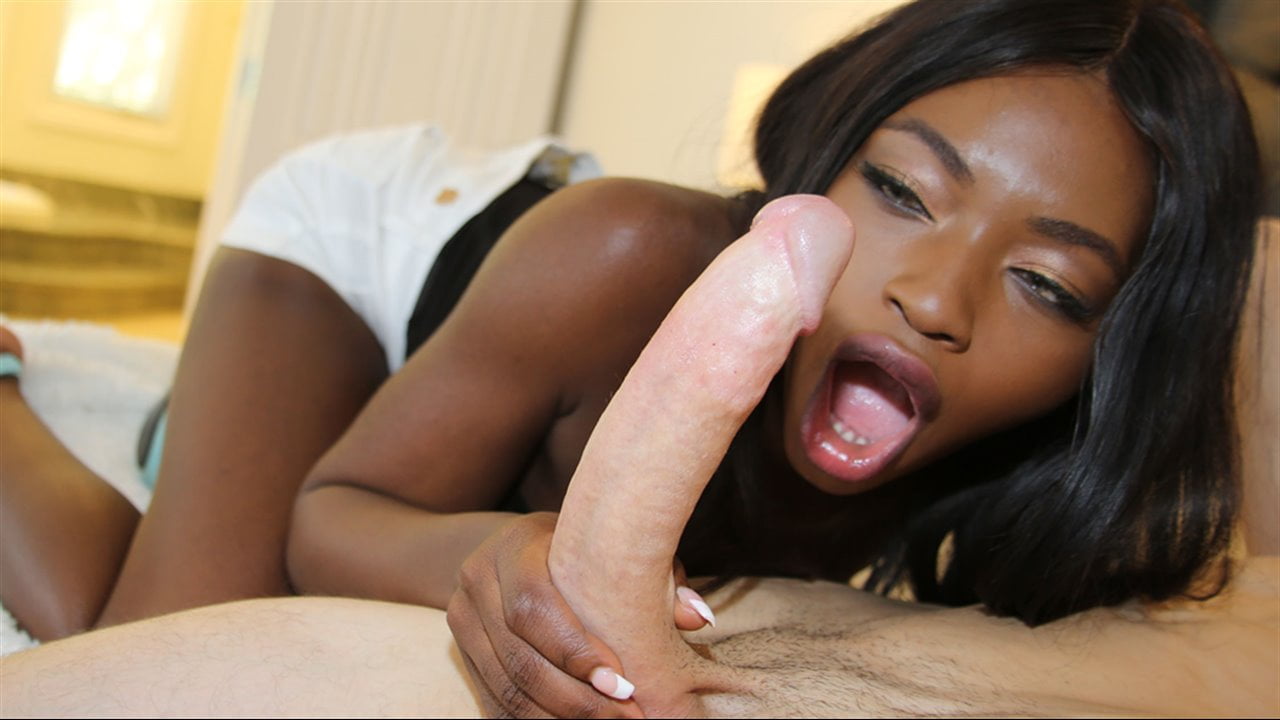 Petite, ebony cutie Noemie Bilas is married to a professional baseball player. They have a beautiful house and a great life. Well. Kinda great. Noemie's hubby is a little-dicked black man. I know what you're thinking, but listen up: not all black dudes have huge cocks. It's the truth! If you don't believe me, ask Noemie. Noemie and Hubby have a friend, Criss. Criss played baseball, too; in fact, he's very close to Noemie's hubby. They grew up playing ball together. So, when Criss failed in the Big Leagues, and didn't do well in any job he took since retiring from the game, he's become their "handy man". Now that Noemie's Hubby is on a road trip, Noemie's going to work on some of her sexual frustrations out with her man's best friend!! Noemie's heard the "locker room gossip" about Criss's huge one, and the one thing Noemie needs in her life is size. Criss gives it to her, too...right in Noemie's marital bed! Criss works all three holes, his big white dick making both her pussy and asshole gape!! Then, Criss dumps a large load directly in her tight little cunt. No birth control? No problem! Hubby has plenty of money to raise Noemie and Criss's mullatto baby!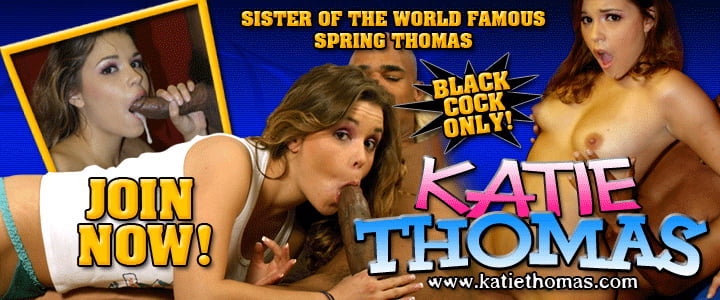 The petite chocolate treat Noemie Bilas is trying to study for an upcoming exam. Her boyfriend usually lets her do her thing, but today he came out of work horny as fuck. All he wanted to do was pound her tight brown pussy. Noemie is too much of a nerd though and refuses to take a break. Her boyfriend then gets the perfect idea. She is already studying in a hot doggystyle position, so maybe he can fuck her while she studies? The first point of ion had Noemie feeling good, but getting an orgasm was not more important than getting a good grade. She tries to push him away one last time and she fails. At this point she might as well make him nut as quick as she can in order to get back to work. They take this fuckfest all around the living room, and Noemie rides that dick until her boyfriend is ready to explode. She slurps that cum down her throat then gets back to studying within minutes. If she can handle this encounter so well, we are sure she will ace her exam, right Skeeters?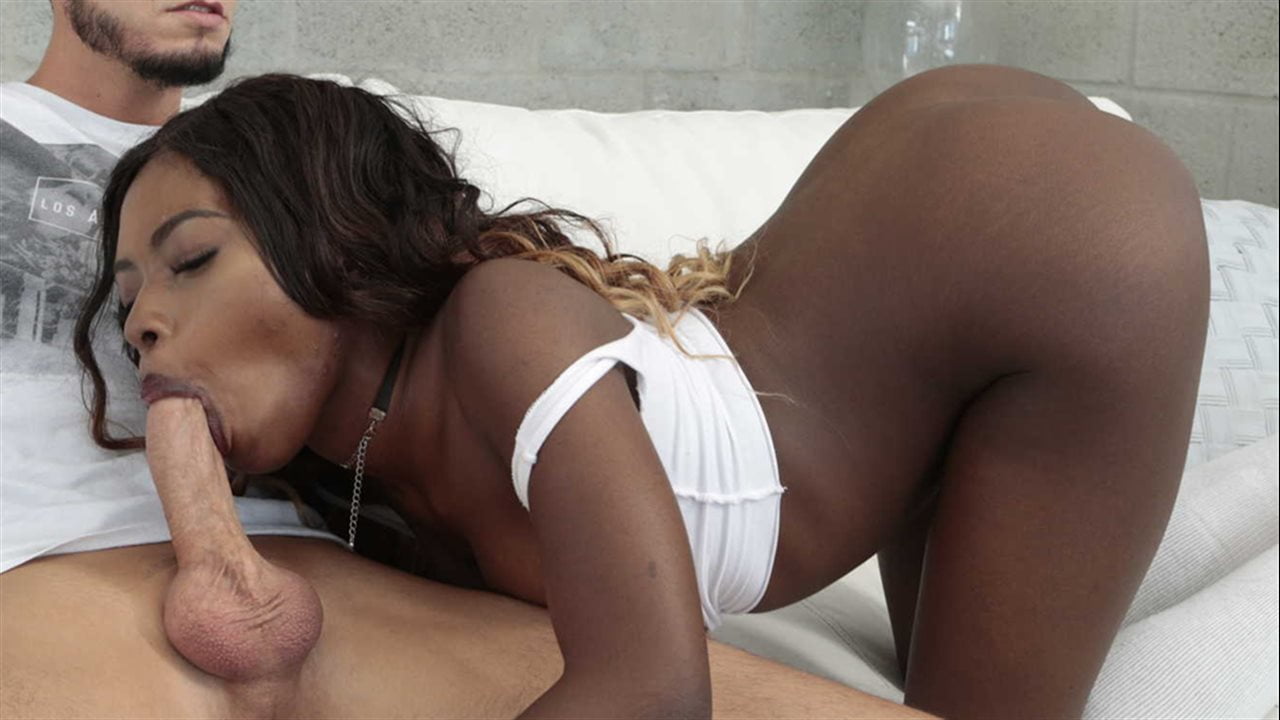 If you're an ass man, you'll want to see Noemie Bilas shaking her amazing tight booty in the skimpiest of outfits. Noemie's ass is one of the finest we've ever seen, so when we met up with her and her boyfriend Tyler Steel chilling on the beach down by the basketball course, we couldn't help but be enthralled with Ms. Bilas' beautiful butt! We watched her practice her shooting, but all we were thinking of is seeing her twerk that ass on a hard cock! Noemie wanted to practice her basketball skills, but instead of playing with balls, Tyler offers for her to play with his instead! The thing about this beautiful babe is that she's always down to suck and fuck some big cock! So even if she can't make a free throw, Noemie's real skills are that she can at least deep-throat and ride cock by shaking that big, beautiful butt!