Latest updates featuring Nikki Benz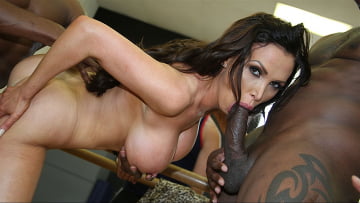 25th February
- Don't ever let your wife talk you into "dance lessons". Why? There's always a handsome, toned-up (and horny) dance instructor, and he's waiting to ban
g your better half. Unless you're a cuckold. If you are, then you know what dance lessons mean. Take Nikki Benz and her man, for example. She's freaky, and he's even freakier. So when the lessons turn into sex, then time for Hubby to pull his dick out and stroke while Wifey gets her holes stretched wide open. Today gets interesting, because not only is the Dance Teacher pounding his wife, so is his business partner. They're both big and black and all holes are open, so don't be surprised if Wifey gets a big cum load dumped deep into her tight ass. Then, watch as the second bull paints his wife's tits with his enormous load! Hubby knows to cherish Nikki Benz...and their special relationship!
...Read More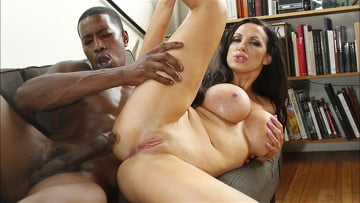 23rd October
- Poor Isiah Maxwell. His girlfriend just dumped him. She felt Isiah was a little "too freaky" in the sheets, and she didn't like the fact that Isiah wo
uld ask her to perform anal sex. Thank goodness Isiah has a great friend in Nikki Benz. They've been platonic friends practically forever, although if you asked Isiah's ex, well...she always felt Isiah was banging Nikki. When Isiah tells Nikki this, the floodgates open, and it's on. What starts as a friendly hug turns into passionate kissing. Soon Isiah's eating pussy, and Nikki's returning the favor. What stops Nikki from giving up the pussy? Absolutely nothing. What stops Nikki from giving up her tight asshole? Absolutely nothing. When this is all said and done, Nikki's face is covered in Isiah's warm jizz, and they come to a mutual understanding: fuck buddies!
...Read More