Latest updates featuring Moka Mora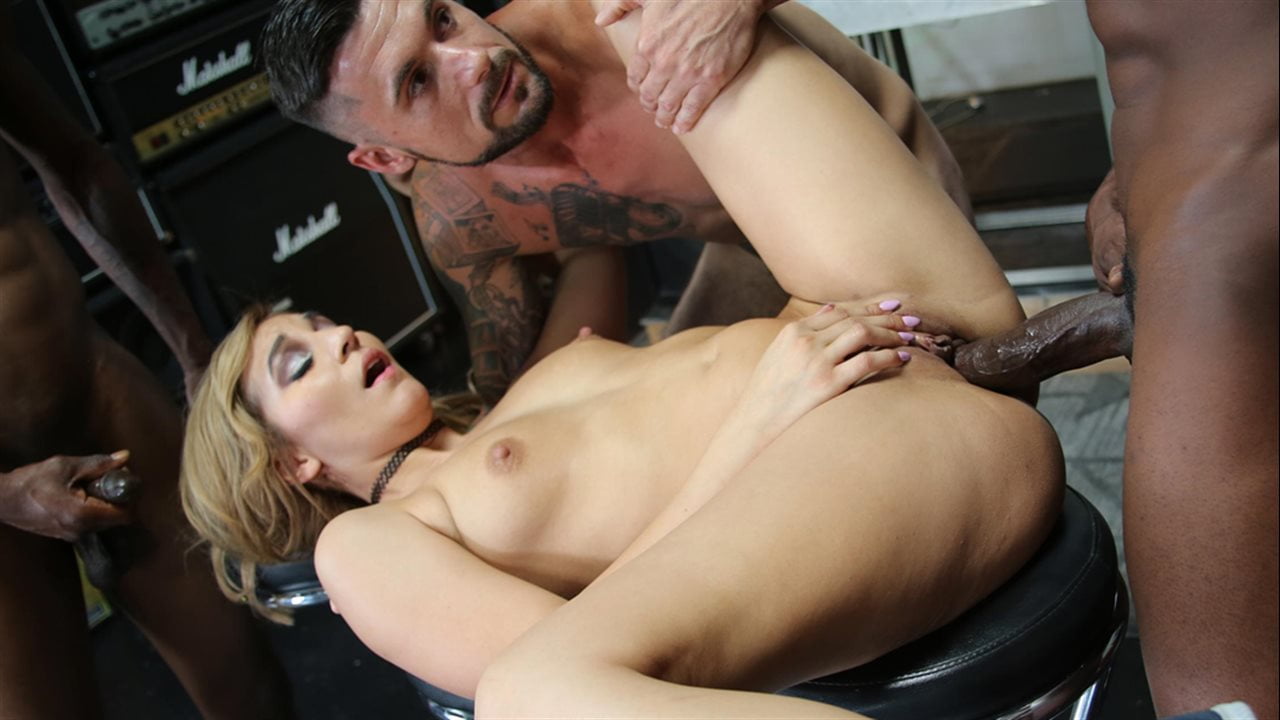 The Dogfart Crew is running a new social club now, and it's a fun place to come hang. Everyone's welcome, but fair warning: you might not want to show up with your girlfriend or your fiancé or even your wife...cause The Bulls are going to turn you into a cuck! Just watch what happens when Moka Mora and her fiancé, David, show up. One of the Bulls is a DJ spinning his latest tunes, so what's a girl gonna do but dance? This leads to the Bulls joining her on the dance floor, and sure enough, they're groping and grinding all over Moka!! They don't care what David thinks...and get this: David actually thinks he's going to get in on the action! Little does our cuckold know, but The Bulls are going to cock block the cuck boi every chance they get! When the cuck finally pulls his dick out, Moka makes sure her fiancé wraps it up with a condom! Doesn't matter though, cause David The Cuck won't get it hard enough for a suck...or a fuck! You know The Bulls got it all handled, though, and they run a train on petite Moka while David relinquishes any thoughts of having sex today. That's about the time The Bulls turn Moka Mora into a cum dumpster, literally draining their nuts deep in her womb...or all over her body! And Moka is very fertile! (Moka and David have been trying to conceive for weeks now!) David may be a 'daddy' soon!!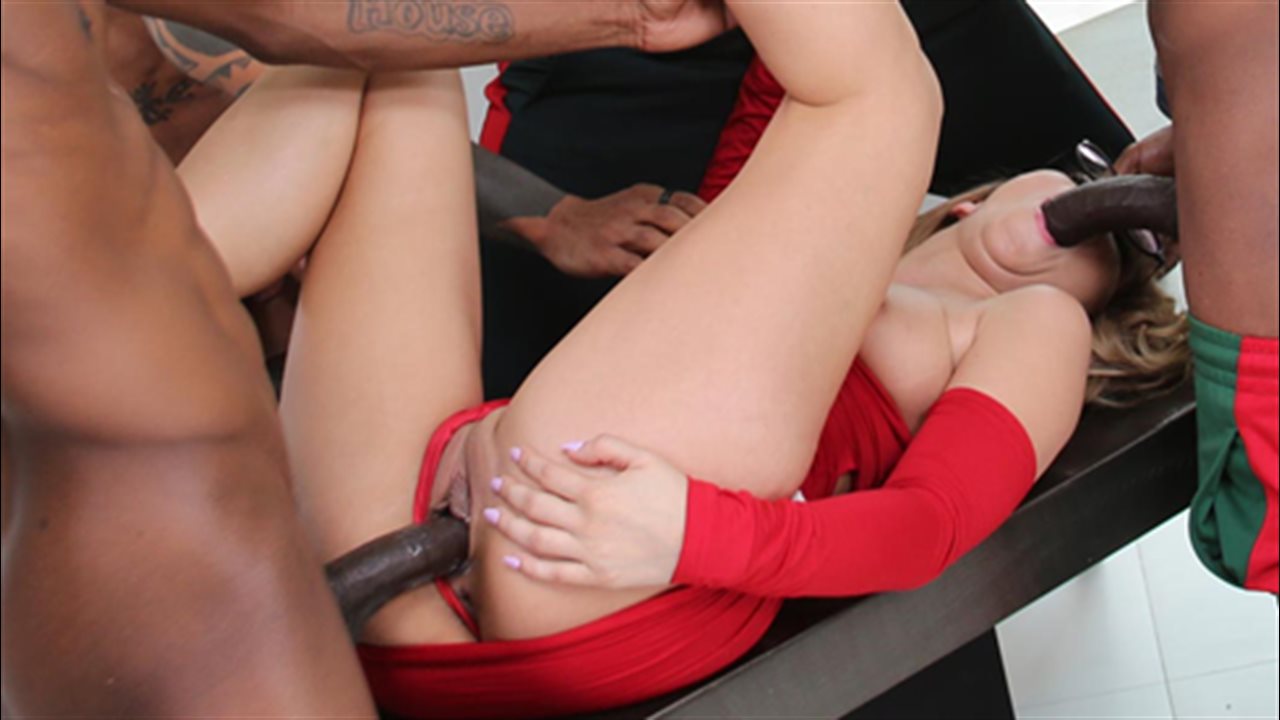 Moka Mora tutors for the local college...specifically the athletic program. You know what a handful it is keeping the jocks eligible and on the field! Since most of the athletes are enrolled in B.A. programs, they need to learn a second language, and that's where Moka is valuable. Moka hails from Spain, so yea...she's the Spanish tutor. Do I need to tell you the guys don't care about learning a second language? All they care about is getting Moka's sexy red dross off so they can run a train on her. And run that train they do! All five jocks take turns hitting that sweet pussy, and when they're not hitting the pussy, they're fucking her wet, eager mouth! Finally, they do what all black guys love doing most: filling up Moka's sweet cunt with their hot, sticky loads. Three of them cream pie her right in a row! Her cunt and legs are so messy, the last two jocks blow is all over her face and in her mouth. Moka swallows what she can, but honestly...there's so much! And just when she thought they were done, one of the jocks blows another big load! What's Moka to do but schedule another tutoring session next week!