Latest updates featuring Michele James
It's a rainy Saturday, and what's a gal like Michele James gonna do with her two 'fuck buddies'? They're all doing what most people do these days -- eyes glued to cell phones. Except Rob, who's got his eyes glued to his lap top. Sure enough, he's playing some porno, which Ricky wants to check out. So does Michele! Almost immediately, Michele's saying things like 'my tits look as good as hers!' and 'I can suck cock better than that!' This prompts super-pervert Rob to pull out his camera...and his over-sized dick! 'You guys better not share this on the internet!' Michele exclaims, before wrapping her mouth around Rob's big cock the best she can. Rob's a 'POV' expert, and sure enough, Ricky is too! They're gonna fuck Michele's warm, wet mouth and eat her lovely snatch and fuck her silly -- capturing all the action POV style! Ricky holds the camera as Rob creampies Michele's beautiful pussy; Ricky then drops his load all over Michele's face...and her glasses! See how a camera can turn a rainy day into a Fun Day!?!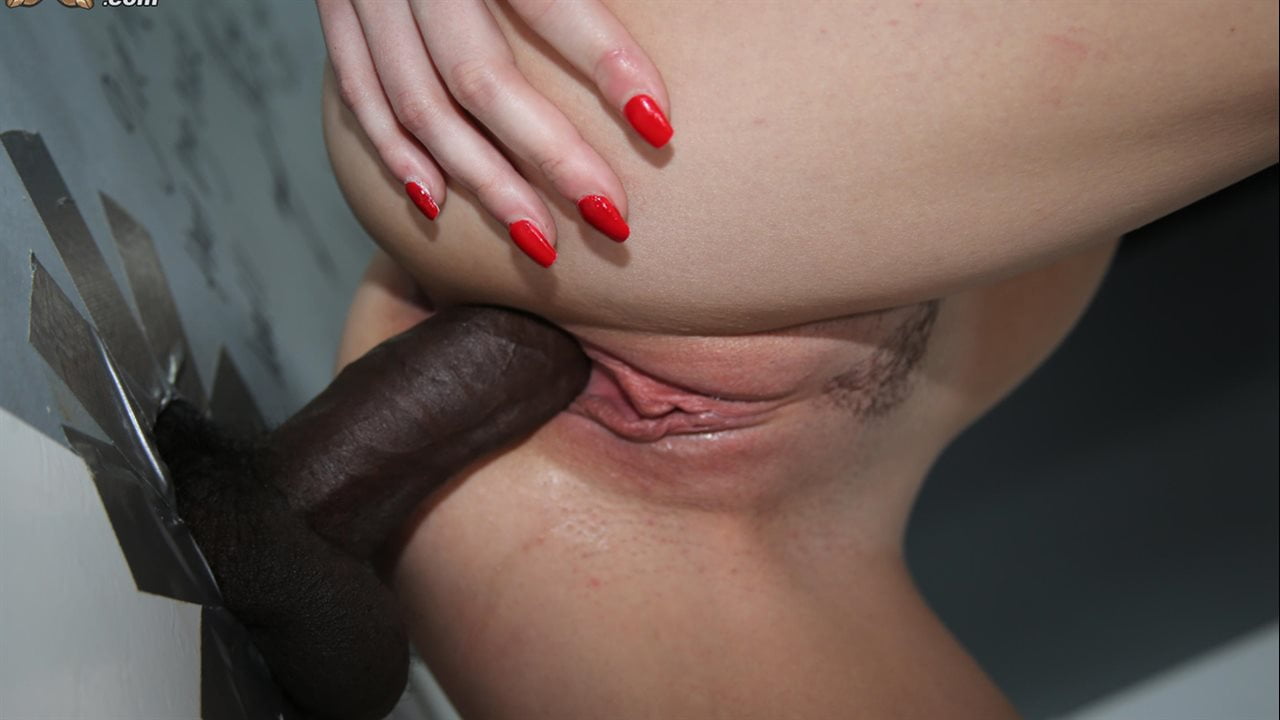 Michele James is engaged to be married soon, and her and Hubby-to-Be love watching inter racial pornography. They love it because it 'spices up' their love life; the love the 'contrasting skin tones'; most of all, Michele and Hubby-to-Be love the male actors and how endowed they are! Today, Michele wants to surprise Hubby-to-Be after he gets home from work with a brand new, interracial DVD. They'll watch and fuck all night long! Michele's surprised to discover she can preview movies at the adult store back in the arcade! She even calls Hubby-to-Be at work to tell him she's being 'naughty' in the preview booth! However, there's even a bigger surprise for Michele, and it takes her back so much she had to end her call with Hubby-to-Be. A 'BBC' comes through a hole in the wall! Michele can't believe how big and hard it is, and sure enough...before you know it, she's sucking and fucking. Sure Hubby-to-Be wouldn't be happy to know Michele is cheating on him while he's hard at work, but what he doesn't know won't hurt. Michele's equally surprised with the enormous load blasted all over her face and glasses...but she'll clean up and get home with a new DVD to make Hubby-to-Be happy!!


Michele James gets home from college and she walks by the open bathroom where she sees Ricky Johnson in the shower. She's in total shocked of the length of his cock as continued spying on him. After noticing her he surprises her by throwing down his cock on her book. She admits to have been spying because of she's never seen a dick that long. She starts sucking on it and tit fucks him. She ends up taking his long cock from various positions. We get to see her big tits bounce and her face full of joy as he makes her cum multiple times. She shows her gratitude as she took his full load inside her mouth.
This week the bus puled up on this nerdy cutie sitting by a tree reading a book. We made up some shit about paying people to review books. She seemed very interested, until we started asking questions about her pierce nipples that were visible through her shirt. She stormed off but we caught up with her and eventually convinced her with some dough to hop in the bus. Inside the bus it was game on son, we quickly got her to show us her big ass tits. Not long after, Jmac was stretching her pussy with his cock. This chick took a a good ol' fucking right before we dumped her on the side of the road.