Latest updates featuring Lylith Lavey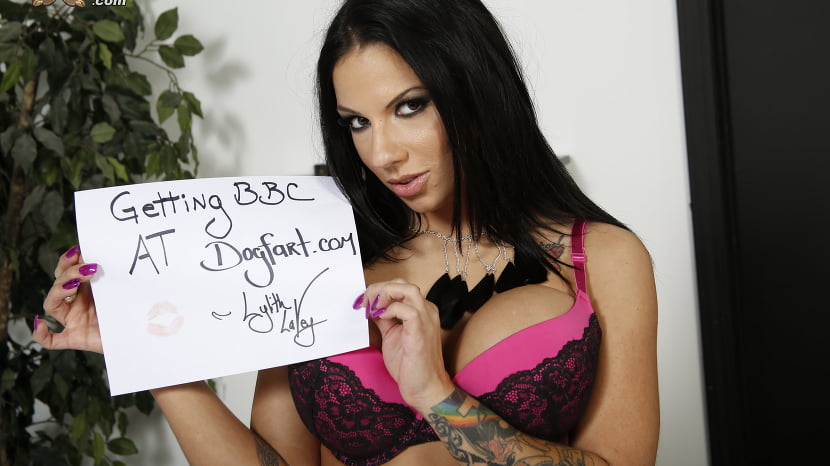 Lylith knows your secret--you're addicted to the very type of porn across this network: interracial porn. Lylith is going to live out your fantasy of watching her get fucked by a real man right up the ass...and all you can do is sit back and jerk it. Ready? Lylith's directions to you are to be taken very seriously, after all, you don't want to make her mad. Rob Piper steps in and satisfies the white chick in a manner you could only dream about. Your addiction to this genre of porn is only getting fed when Lylith sucks on Rob's big, black cock for your amusement. Ready for more? Of course you are. Lylith's white pussy gladly welcomes black cock in a manner you salivate at watching. Can't get enough? How about watching her getting that asshole fucked into oblivion? Yeah,it's that intense. Lylith keeps up the verbal assault right until Rob's seed goes exactly where it should.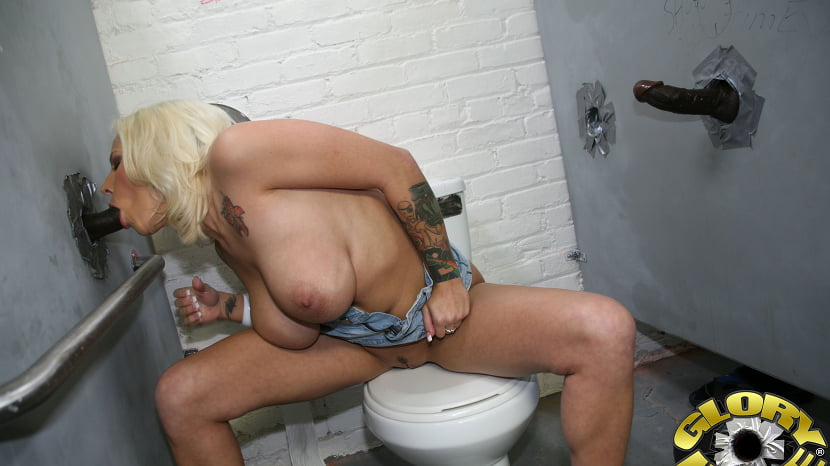 If fucking in a gloryhole were an Olympic Sport, Lylith Lavey would have a gold medal. Lylith has amazing tits, a great ass and a white pussy that gets wetter by the second. However, all that doesn't a whore make. A true whore is one that goes the distance and fucks outside the box. Enter Lylith Lavey. Lylith comes to the gloryhole because she's heard rumors of anonymous black cocks sprouting up. Lylith enters the public restroom and forgets her lady-like manners when she undresses and finger fucks her birth canal like it's going out of style. Lylith's heart skips a few beats when a couple of nameless , huge black cocks come out for her enjoyment. Lylith Lavey wastes no time in sucking down each thug cock until her throat expands like a balloon. The blowjob she dishes out would be adequate enough for most whore, not Lylith. No. Lilith Lavey lowers her pink box onto each black while stroking and sucking the one on the opposite end. Forget the fact that what we're witnessing is lewd, crude and evil. We're front row to a flexible whore that knows a wasted black cock is a sin. We also get a good look at Lylith as she gets blasted by two black guys that could be politicians......or just local whinos.