Latest updates featuring Lara Brookes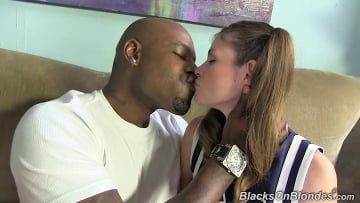 18th October
- Lara Brookes is cheerleading for her first first EVER taste of big, black cock. Lara's a huge admirer of Flash Brown and his skills on the court. Howe
ver, Lara wants to see what he's like when he's not taking it to the rim. Flash and Lara begin by locking lips, and, of course, it doesn't end there. Lara 's first encounter with a black cock can only mean that her esophagus is about to get stuffed to capacity to Flash's massive black appendage. The tiny white girl struggles as Flash's big black cock slowly, but surely, makes its way into her tight fuck hole. Lara Brookes' first interracial encounter results in : heavy breathing, a higher heart rate and moans that rattle the ear drums of anyone nearby. Flash keeps doing work on that pussy until Lara's pep rally comes in the form of sticky, black gunk.
...Read More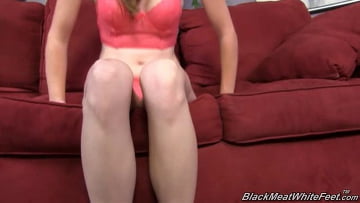 4th September
- We've listened to the foot fanatics and we bring you something a little different than what you've come to expect. Lara Brookes knows that you've got
a thing for her beautiful white feet. You know what she a thing for? Well, that would be having her feet played with via messy food ,and eventually,a huge black cock. Lara's tiny feet mash up some food right before chocolate syrup enters the picture. L.T comes in and worships/plays with Lara's feet right before fucking them as if it were a pussy. The fun only ends when a load of black jizz gives Lara's feet a pedicure for the ages.
...Read More