Latest updates featuring Kylee Reese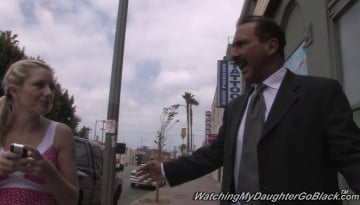 9th September
- I've been the target of so much black cock that dad has had it up to his neck. Yes, I do live in his home and he pays the bills but I'm 18 years old.
I can do what I want and I should be able to spread my pussy for who I want. Dad managed to scrape some money together so we could see Dr. Harvard. The joke was on dad as the Dr. prescribed 12 inches of big black dick courtesy of Jack Napier. Dad nearly got me out of the office but was either afraid of losing me or getting his ass beat by Jack. Perhaps it was both but it didn't matter that the man who helped give me life was a few feet away as my mouth housed that big black dick. He couldn't get me naked fast enough so that his black fire hydrant could ease its way in between my thighs. Dad's moaning and whining almost ruined the moment but nothing could prepare me for the cum blast that he shot into my uterus. Daddy is going to kill me if I have a black baby 9 months from now.
...Read More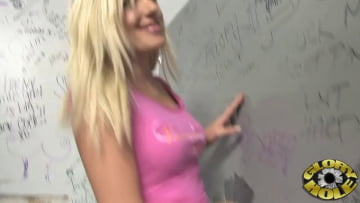 15th September
- Kylee is just out of teenhood, and although she's now legal, she still maintains the teen hotness that makes dicks stand at attention. She enters the
gloryhole equipped bathroom, and is immediately struck by the overt sex portrayed all over the walls. Without giving it a second thought, she peels off those encumbering clothes and gets seated for some solo satisfaction. Her sounds of pleasure attract the dark stranger who has entered next door, and soon he dangles his huge black meat in her stall in hopes of getting some nibbles on his fat worm. She takes the bait, and stuffs her mouth full of tubesteak. He wants more, and begs her to try his hardness in her wet softspot. She's nimble enough to find a workable position, and gives his dick a hot massage with her young twat muscles. She decides it's time for her reward as she once again assumes the poition and feasts on a sticky load of dicksnot delivered onto her extended tongue!
...Read More