Latest updates featuring Kasey Warner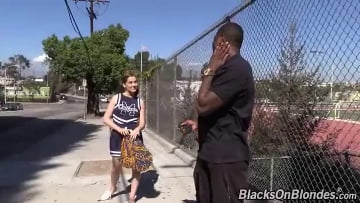 8th January
- Kasey Warner is the cheerleader that just doesn't seem to get quite enough attention. At 18 years of age she cheers for her community college's footba
ll team where her boyfriend, Andy, is the QB. Rob and Isiah are his teammates and Kasey's in dire need of their attention. Kasey takes Rob and Isiah back to her place, where, of course, she shows them up-close how flexible she is. Both future professional players take the hint and begin fucking around with Andy's girlfriend. Isiah and Rob both get their big black cocks sucked by the eager beaver. Andy's cheating girlfriend doesn't care that she's now fucking his wide receiver and running back. And she doesn't give a fuck. Isiah and Rob take turns slamming into her white pussy until the two minute warning comes--in the form of some popshots to the face.
...Read More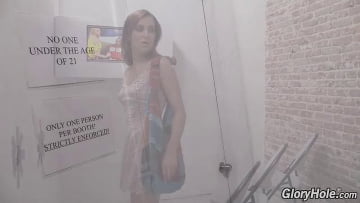 18th December
- Kasey Warner lives dangerously by entering an adult bookstore where one must be 21+ to enter. However, being an adult doesn't necessarily mean she's m
aking the best decisions when it comes to the places to goes to. Kasey's ears have heard rumors of this place containing a "gloryhole", where random black cocks grow out of the wall like wildflower. Kasey enters the rental booth where an interracial porn is already playing. The real mayhem begins when a random big, black cock makes its debut....much to Kasey's welcoming eyes,mouth and pussy. The slut drops to her knees to work her oral magic on that lucky black stranger(who obviously must have followed her inside). That tender pussy feels him bareback as she's stretched to the same circumference of the hole in the wall. The last order of business is for Kasey ton welcome his creamy goodness all over her face.
...Read More