Latest updates featuring Jezabel Vessir
Ever experience a roommate who's a pain in the ass? Jezebel Vessir and Skyler Nicole sure have! They're living through it right now. It didn't take long after Cali Carter moved in before it all started going down: Cali's dirty dishes sitting in the sink; Cali's bathroom messes; Cali's eating everyone else's food; Cali stealing the girls' clothes. You know. That kind of stuff. Well, today Jezebel and Skyler have had it, and they're serious. Jezebel spies her favorite pair of panties sticking out of Cali's slutty, short-shorts...and is that Skyler's boyfriend Cali is flirting with on the phone!? Time to put an end to this madness by "fucking up" the white girl! First, they strip her naked to get Jezebel's panties back. Soon, Jez and Skyler are smothering Cali using their cunts, asses, and tits! After that, both strap-on their meaty black cocks to teach Cali a thing or two about messing with "our men". This whole ordeal goes from a "hate fuck" to all three women getting off...and a resolution: Cali will shape up, but only if Jez and Skyler fuck her on the regular!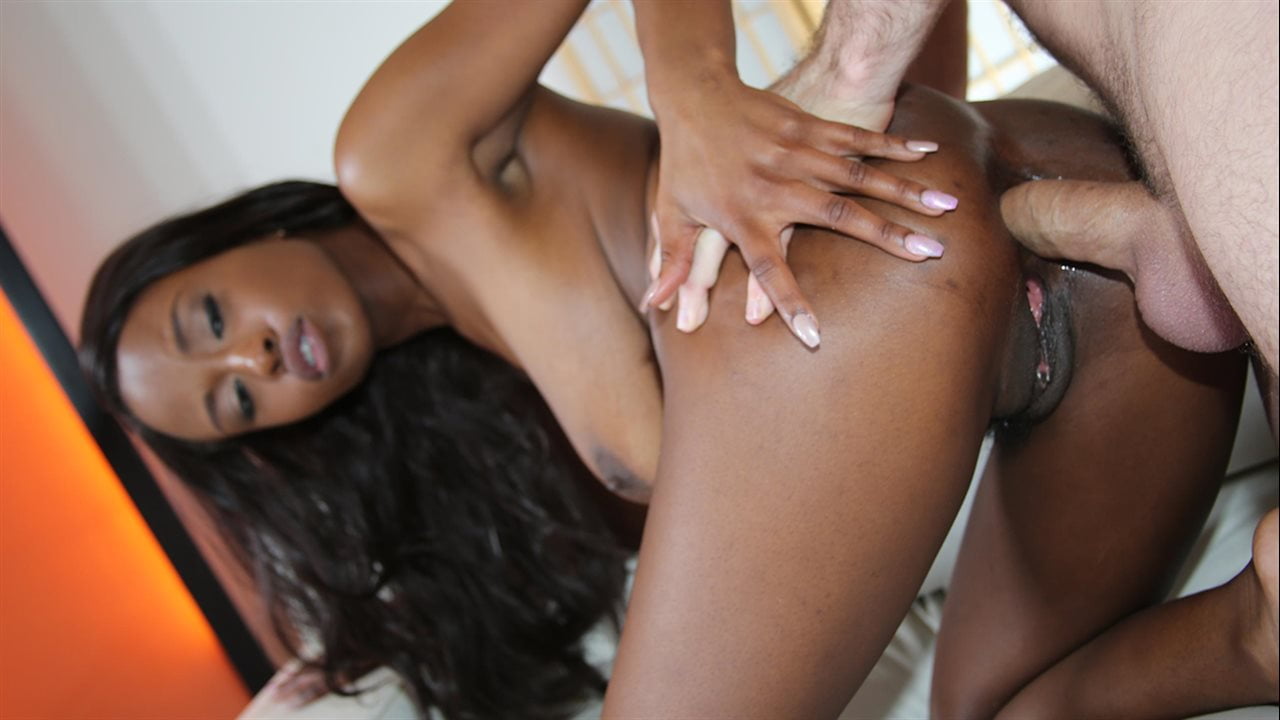 Jezabel Vessir is moving away from being in front of the camera...to being behind it. Sure, she's been on a lot of sets, so Jezabel should know something about producing smut, but she's always asking questions to learn more about the production side of the biz. Who better to ask than James Deen? He's been on both sides of the camera, so he'll know a thing or two! Turns out James knows just as much about being in front of the camera as behind it. And speaking of behinds, Jezabel offers up her tight, tight ebony asshole for James to take. Take it he does! Wait until you see Jezabel have an anal orgasm! This, of course, after James fucks her tight cunt hard and fast. After Jezabel cleans her ass off James's cock, he unloads a fat, sticky load all over her beautiful tongue. Time to swallow!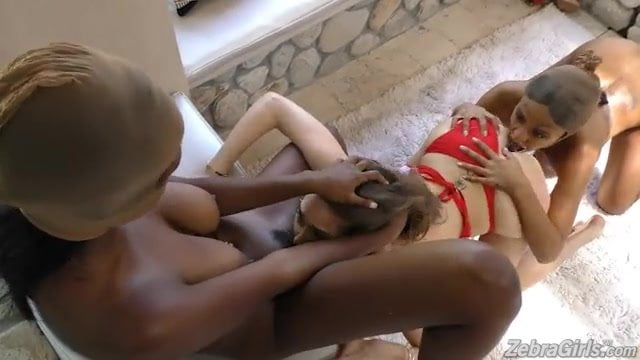 Riley Reid should know better than to fuck around with a black girl's boyfriend. That shit always comes back to bite you on the ass. Even when you're home alone, sunbathing on a beautiful summer afternoon. Revenge for Riley's black-cock-slutdom comes in the form of Jezebel and Anya, who have decided to give Riley quite a scare. How else can you ward off a Black Cock Slut? Jezebel and Anya don't want to be recognized, but they'r going to give Riley a taste of their "big black cocks" before they take care of all their needs -- whether it be a good orgasm at Riley's expense, or scaring Riley away from Jezebel's black bull, once and for all!