Latest updates featuring Jenna Moretti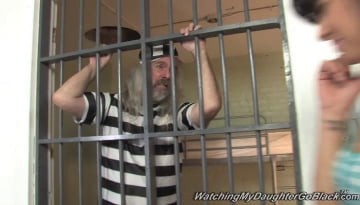 9th September
- I've grown up but dad hasn't. He's gotten himself into some legal shit and now I have to fix it. I'm barely 18 and already having to take care of my f
ather and his legal problems. Thankfully I was able to get Rico Strong and use his services so that dad doesn't spend the holidays behind bars. The only "catch" was that Rico's big black dick would have to hit my pussy harder than daddy has been hitting the weights in the big house. Getting on my knees for that fat black dick was natural since my sexual history is void of white dick. Dad's ordeal wouldn't be over until my narrow birth canal was obliterated by a cock that nearly cut me in two. I wasted no time in milking that big black dick so I could have my dessert as my old man wore the same expression on his face that he had on when the judge found him guilty. The only thing I'm guilty of is being a black cock worshipper.
...Read More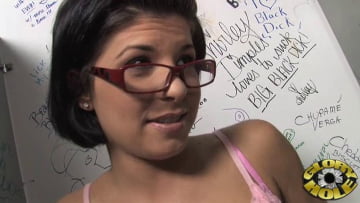 27th February
- saw her stroking her pussy lips through the g-hole. He gets her to move closer, and licks her sweet poon through the hole before shoving a massive bla
ck dick through for her dining pleasure. She feasts on this huge black ham before somehow shoving it into her tiny pussy. She finishes with a two-handed jerk and suck into her piehole for a creamy ending.
...Read More