Latest updates featuring Jamie Jackson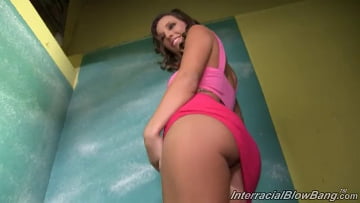 19th February
- The black man may now rejoice. Jamie Jackson has arrived to ease pain and suffering brought on by whitey. My group of angry and militant black brother
s have welcomed Jamie Jackson to our den of lions. What's the special occasion? We brought the white bitch in to satisfy and diminish pain and suffering that her race has brought to my flock and I. Jamie's whorish ways are evident when the white slut drops to her knees and works each big black cock we throw her way. Jamie's oral skills are as great as her race's ability to hold my people down. However, we bent the white bitch over and busted a train on that warm,wet pussy. Jamie took 8 feet of black cock up the same pussy that USED to belong to the white man. Jamie got her just desserts when we busted a drive-by on that face with each load of creamy goodness that we could deliver up.
...Read More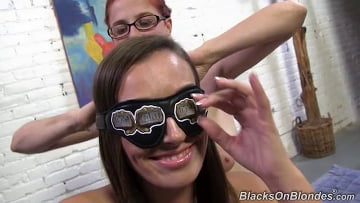 4th September
- The ingredients needed for an extreme interracial gangbang are as follows: Mix one black cock slut who lives on the wild side with several huge black
cocks.....while blindfolded throughout the entire ordeal. Jamie Jackson wanted us to wrangle some big black cocks for her enjoyment but didn't want to know their identity (or be able to see them). We , much like Santa, granted her wish and this interracial gangbang is going to go down in history as a juggernaut of a scene. Was it the fact that one of her senses was disabled as she scarfed down on that buffet of black dick? Perhaps. Could it be that complete strangers fucked her R-A-W and she was ok with that? Maybe. All that's known for sure is that Jamie Jackson got tore the fuck up in complete darkness-no pun intended.
...Read More