Latest updates featuring Jade Nile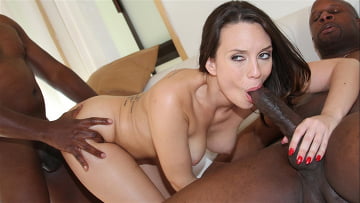 8th May
- It's been a while since Jade Nile has seen one of her very favorite men -- Prince Yashua -- so they decide to spend a bit catching up. Soon, they're r
eliving an experience...the first time they fucked! The conversation gets so heated, soon Prince's girthy piece of black meat is as hard as quantum physics! 'You know what,' Jade says...'let's make this hotter than the last time we banged!' Prince thinks for a long minute, then pulls his cell phone out of his pocket. 'Who are you calling?' Jade asks, her voice trembling with excitement. Turns out Prince's neighbor is none other than Mandingo, and it doesn't take long before he's peering through Prince's front door!! Soon, Jade is on her knees with BBC stuffed in her mouth! Before you know it, Jade's sweet little pussy is stuffed as well...in fact, both Bulls stretch her to the max! It's a double swallow for Jade today, which means she'll be skipping lunch! Her tummy is full!!
...Read More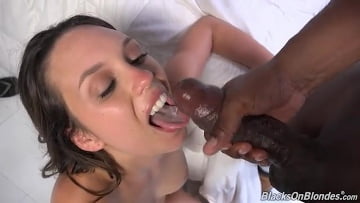 8th July
- You gotta love living in today's age of technology. Everything's easier -- especially finding ways to get laid. Whether you're a bachelor, like Prince
Yashua, or a cheater, like Jade Nile, finding someone to bang using apps and websites is a piece of cake. Well...sometimes. Prince has been "catfished" so many times, he's now skeptical of anyone's profile. Jade Nile just caught her dude cheating, and she's on the warpath! But is she? Once back at her apartment, Jade gets cold feet. She reluctantly agrees to a blowjob, just to be nice...and not give her new friend blue balls. Then, her phone rings. Bad news! Turns out Jade's boyfriend has more than one notch on his belt, which means one thing: Jade's revenge will now be complete.
...Read More