Latest updates featuring Gia Paloma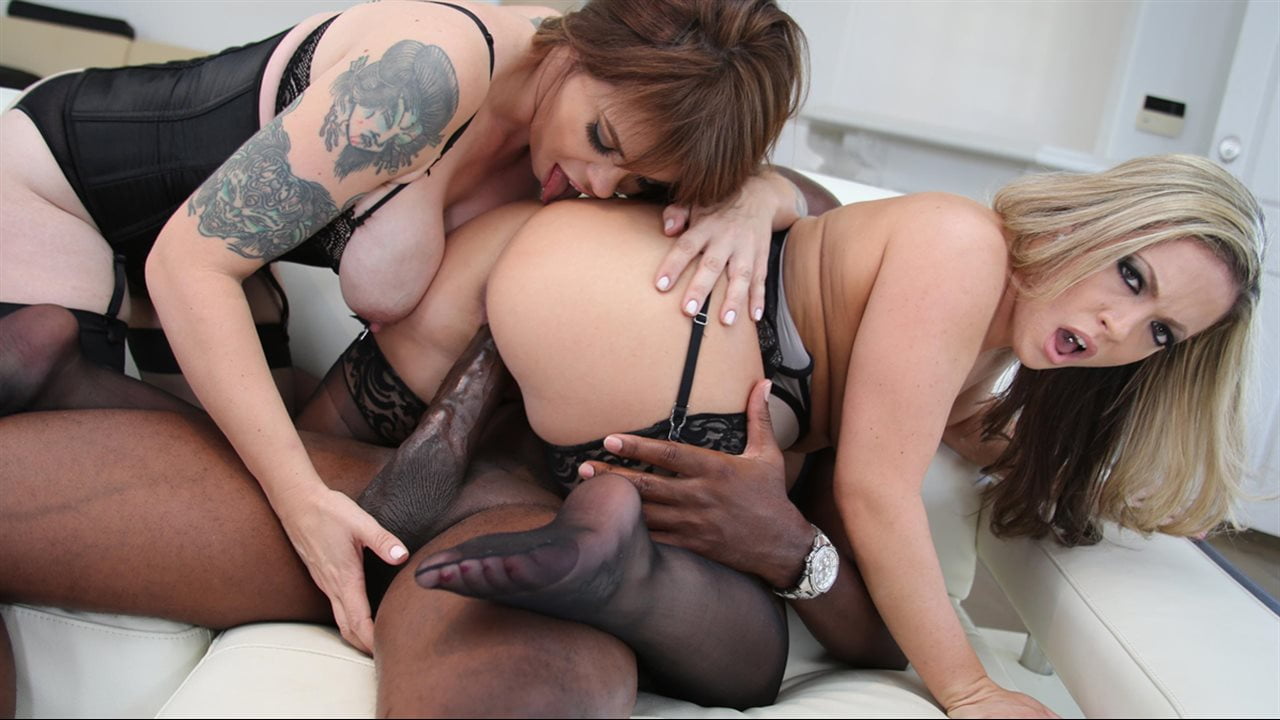 Our Cuckold Session opens today with two of what might be the most evil Cuckoldreses we're ever met: Gia Paloma and Carmen Valentina. Just listen in to their private, 'girl conversation'! After dishing out all their dirty secrets about their 'white boy experiences', the two drag out their Gimp. All that white boy talk has the two Black Cock Sluts all riled up, and who better to take out all their white boy frustrations than a Cuckboi who refers to himself as 'Fluffy Slave'? After a rather harsh round of humiliation, Carmen tells Gia, 'I've got a surprise!' It turns out Carmen's surprise is none other than the legendary Mandingo. How in the world can Fluffy ever compare to almost 14 inches of rock hard black meat? Both girls take turns getting their mouths and cunts stretched to the max before 'Dingo' drops a big load all over the two whores. It's clean up time for Fluffy, who's been locked down in chastity since the session began. And after it's all said and done, he'll be left alone to ponder his own silly existence.
Gia Paloma It's pretty well know around this town that Gia is one of the best cocksuckers on the planet. No one throws herself into her work like this black-dick-starved whore who could give lessons on the fine art of fellatio. If you love watching a world class cocksucker enthusiastically do her thing on a long black pepperoni stick, you'll have nothing but pleasure watching Gia's hot mouth in action! She's a blowjob virtuoso.