Latest updates featuring Erica Lauren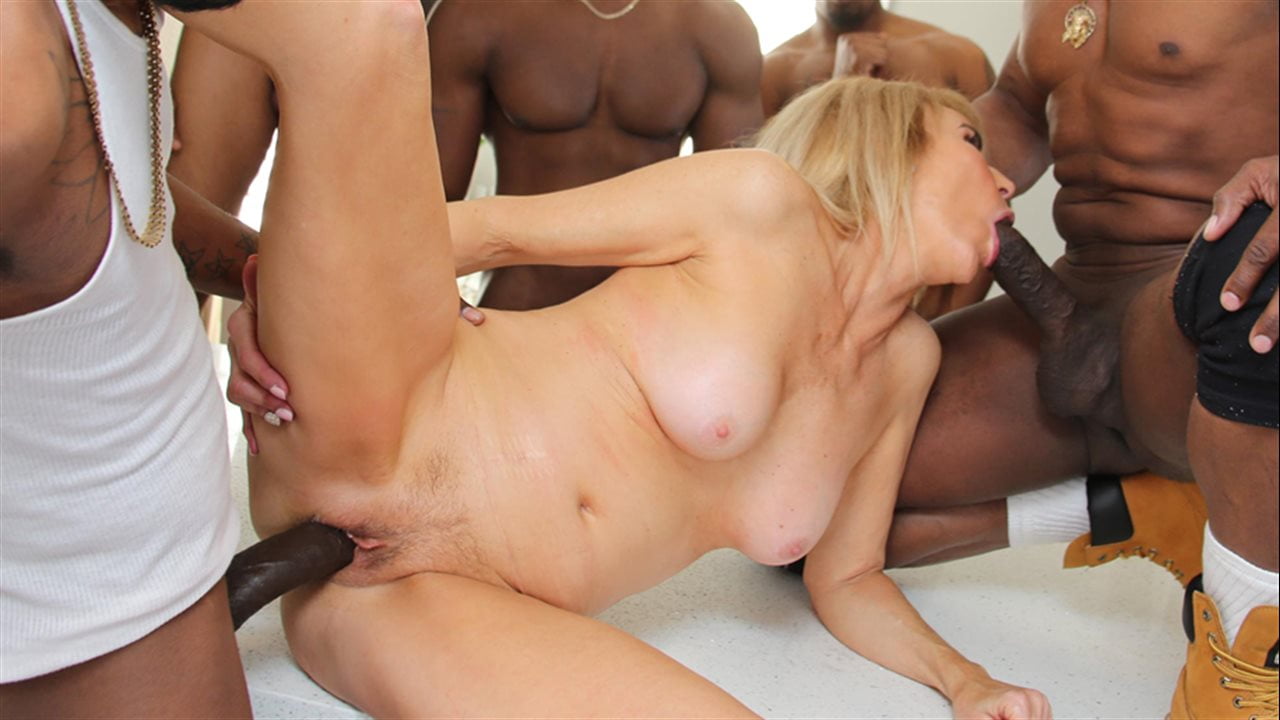 Mrs. Erica Lauren is 63 years young and always super-horny...but some might think otherwise. Take, for example, the plumbers in her kitchen. Erica called them over to fix a clogged pipe, but Erica's pipes aren't clogged at all. This makes the foreman think Erica's just a crazy, old cat lady. What he doesn't know is this sort of behavior is normal for Erica. She's just so horny she'll call any type of service men over to service...her. Pool men. Landscapers. Handymen. As long as they're way younger than Erica...which is almost always the case! Nothing's ever really wrong at Erica's place, except her Hubby, whose almost always out golfing. Today's men and Erica's favorite -- big and black -- and once they realize Erica's an undersexed cougar, the supervisor of this crew gets on the phone to call another crew over who are close by finishing up a job. Soon, Mrs. Lauren has six, well-hung Bulls servicing her pipes in the kitchen! All her 'pipes' -- her wind pipe and her pink pipe...even her shit pipe! Some of the crew can't believe Mrs. Lauren is 40 years older! 'Damn lady! You're 63?! I'm 23!!' This horny cougar offers up all three holes to the younger Bulls before they dump massive loads all over the place...literally! As they leave out, there's cum dripping from her pussy; anything she couldn't swallow is all over her face; and finally, Mrs. Lauren better clean up her kitchen floor before Hubby gets home from the golf course!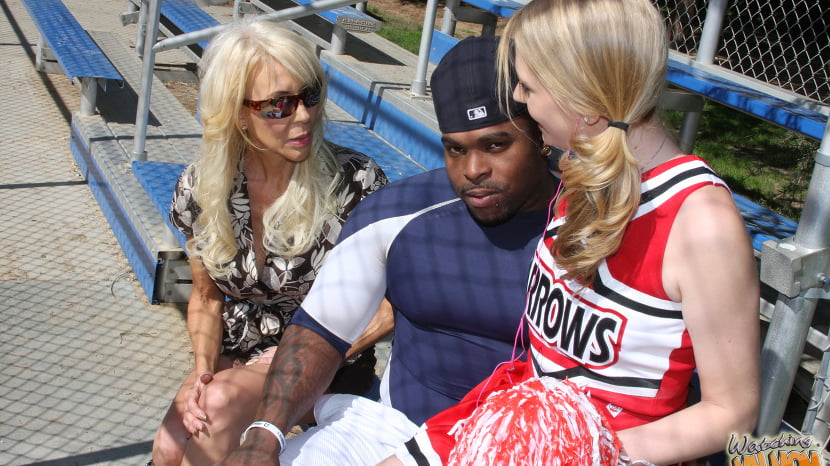 Erica Lauren is already in a horrible mood as she slaves away in her office. While Erica is crunching numbers, her daughter, Allie James, is showing Rio Strong some of her newest cheers. Allie's absent father is the reason Erica had to come get Allie from the park and the sight of Rico Strong oogling her daughter is enough to send Erica Lauren over the edge. Rico's smooth verbal skills eventually win Erica over and her marital vows are about to get tested. At the office Erica doesn't realize that her long legs are enticing Rico to the point where he's taking out his frustration on her daughter. Erica opens up to Rico about her negleted pussy and Allie's face turns beet red from the blushing. Mother and daughter share a special experience as both take turns sucking on Rico's gigantic black cock. Despite the generation gap, both white sluts treat that big black cock to a double blow job that nearly makes Rico erupt like a black volcano. Allie James' pussy is the first to feel the wrath of Rico's black missle as she slides down on his cock like a fire station pole. Erica looks on as the apple of her eye gets 10 inches of black meat that she's to enjoy soon. Allie's barely developed body grinds and fucks Rico into near submission as mom watches. Erica soon feels that same black cock inside the same place that housed Allie for nine months. The juices coming from her pussy give Rico's big, black cock a shiny look as both whores continue to attack it. The term"like mother, like daughter" rings true when both bend over and get reamed doggystyle by Rico's black dick of delight. Balls slapping against each clit brings mother and daughter closer and a family reunion will be awkward. Why? Allie James' uterus explodes after Rico shoots several streams og jizz inside her. Erica Lauren is going to be one hot grandmother.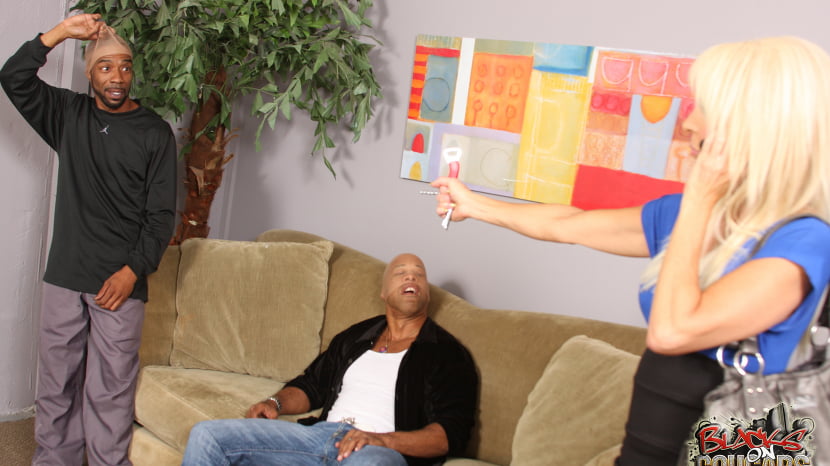 These tough times have hit some harder than others. Shane Diesel and Boz have had their bank accounts hit by the recent recession and they're resorting to home robbery to make ends meet. The inside of Erica Lauren's home isn't filled with high priced furniture or electronics and Boz is pissed. Shane and Boz argue when Erica Lauren comes in threatening to call the cops. Disaster is averted when she recognizes both meat slingers and gets won over with their charm. Erica gets on her knees and gets a face-to-cock meeting with two of the largest appendages in the business. Erica soon forgets the fact that her privacy was invaded, and she goes to town by sucking on both black burgulars. Ms. Lauren sucks on Boz' meat stick as Shane eats her box until his face is drenched with her juices. Their failure at robbery is made up with their success in tag teaming this cougar until her pussy can take no more. If it isn't Boz' big black cock destroying her then it's Shane's. Erica bends over and hikes that seasoned ass towards the sky as both guys take turns pummeling her cervix. No mercy is shown for Erica Lauren and she wouldn't have it any other way. Shane and Boz avoid a third strike by shooting all their nut all over the homeowner's beautiful face. A home invasion turned into a horny cougar getting swarmed by huge black cocks. We wonder what the Home Owner's Association would say about that.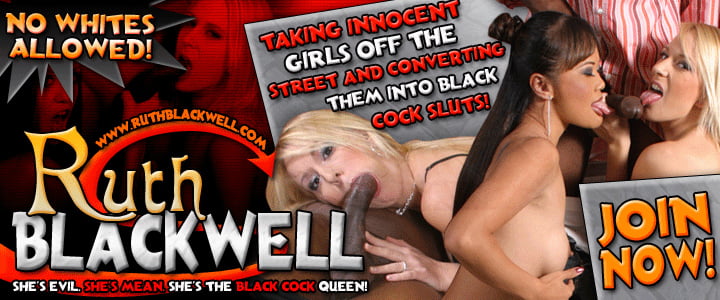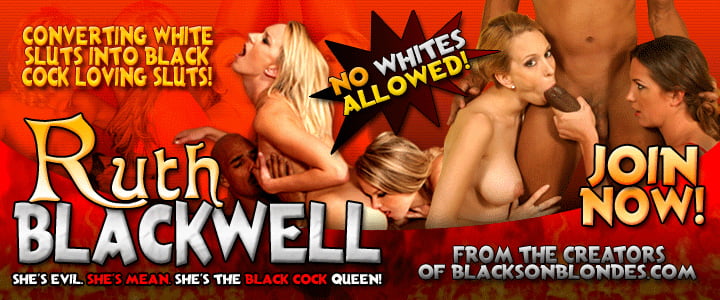 Danny thought he had a chance to score with Mrs. Lauren but she isn't warming up to the idea. He thought she was giving him bedroom eyes earlier in the day but Erica told him he was just imagining things. But after reconsidering his proposition, Erica gives in to her carnal desires and teaches her young admirer a few new tricks.