Latest updates featuring Cali Carter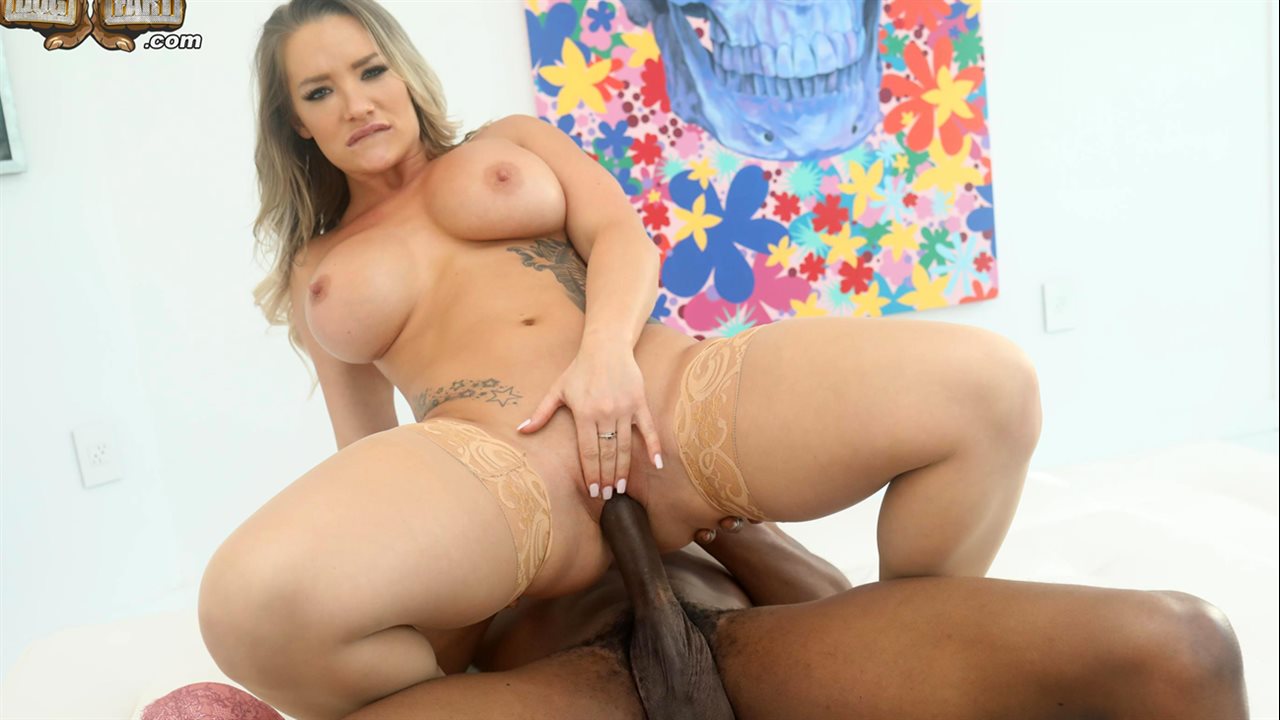 Cali Carter and her Hubby are freaks! They didn't start out that way, though. After four or five years being married, they decided to spice things up a bit, so to speak. Since Cali is a natural exhibitionist and Hubby is a voyeur, they knew what was next: Cali banging other men as Hubby watched his very own 'live porno movie'! Enter Isiah Maxwell. He's been to the Carters home more than once, and from the instant Cali met him, she wanted to suck Isiah's BBC. But only if Hubby could watch! Not only did they make that happen, but Cali gave up her sweet, sweet pussy for Isiah's pleasure. Sitting next to them, Hubby got quite a show! Hubby jerked his dick hard and fast while Isiah gave Cali the hard-and-fast treatment before both men dumped a tremendous amount of jizzum all over Cali's beautiful, blonde body! What's next for the freaky couple? More men for Cali, of course!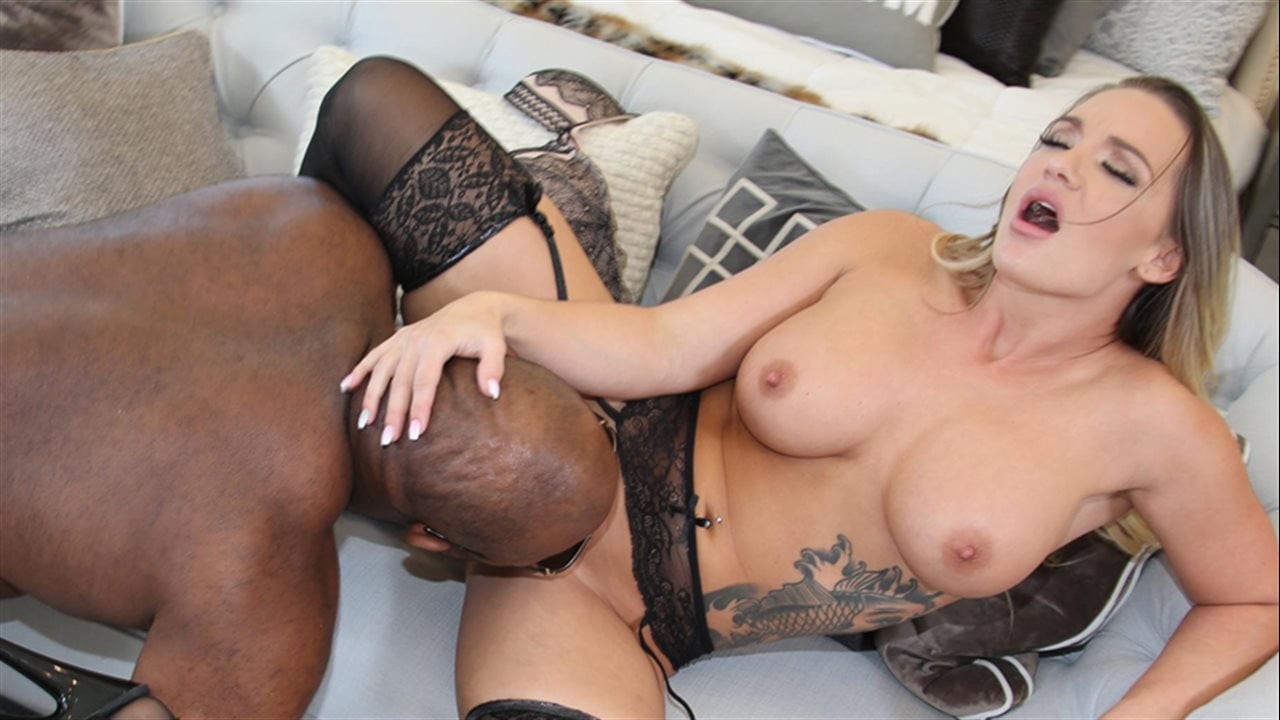 Cali Carter. A master of 'dirty talk'...and a Black Cock Slut. Today's scene opens with Cali talking directly to you, seducing you into her world before her Bull appears. And what a Bull! He's pure muscle with a huge piece of uncut meat that's going to test Cali's sweet cunt. How far can The Bull stretch Cali's sopping wet pussy wide-open before she's forced to 'tap out'? Or, can Cali take it all? Cali's blonde beauty and her magnificent, petite body just oozes sexuality. I don't know about you, but I lost it when Cali dropped to her knees and buried her face deep into the Bull's ass, rimming him like never before! The result? A smoking-hot interracial sex session that ends with The Bull's load shot directly into Cali's waiting mouth. Cali swallows whatever ended up in her mouth...and the rest? Cali, a cum fetishist, enjoys the jizz dripping down her flawless body to crank out one more thrilling orgasm!
Ever experience a roommate who's a pain in the ass? Jezebel Vessir and Skyler Nicole sure have! They're living through it right now. It didn't take long after Cali Carter moved in before it all started going down: Cali's dirty dishes sitting in the sink; Cali's bathroom messes; Cali's eating everyone else's food; Cali stealing the girls' clothes. You know. That kind of stuff. Well, today Jezebel and Skyler have had it, and they're serious. Jezebel spies her favorite pair of panties sticking out of Cali's slutty, short-shorts...and is that Skyler's boyfriend Cali is flirting with on the phone!? Time to put an end to this madness by "fucking up" the white girl! First, they strip her naked to get Jezebel's panties back. Soon, Jez and Skyler are smothering Cali using their cunts, asses, and tits! After that, both strap-on their meaty black cocks to teach Cali a thing or two about messing with "our men". This whole ordeal goes from a "hate fuck" to all three women getting off...and a resolution: Cali will shape up, but only if Jez and Skyler fuck her on the regular!