Latest updates featuring Bunny Freedom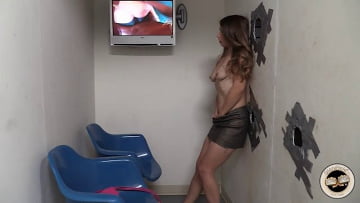 10th May
- Bunny Freedom's husband will head to the nearest divorce attorney if he ever found out about her recent trip to a glory hole. The unfaithful wife has
headed out with deviant thoughts in her head....and in her pussy. The married woman's visit sees her wrapping her luscious lips around the big black cock of a random stranger. The heartless wife tries putting a condom around that big black cock (the same type she has her husband use on her(, but it doesn't seem to fit. However, she's not letting this opportunity go to waste--she goes bareback on that random black dick. Bunny's husband is probably at home this very minute while his wife is going raw on someone whose face she doesn't even know; Bunny only knows that his big black cock is about to cover her face with nutrients she do desperately desires.
...Read More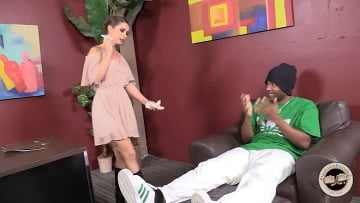 1st May
- Jack Napier's dilemma of being used ONLY for his big black cock continues. Jack's is in a therapist's office spilling his guts out an a huge hourly ra
te. Bunny Freedom's abuse of power comes in the form of her taking advantage of a vulnerable Jack Napier. The "therapist", and you'll find out why that's in quotes, gets on her knees to orally service Jack's massive black link. The patient-client relationship takes a whole new meaning when Dr. Luv wraps her educated lips around a huge black cock. Jack's dilemma worsens as Bunny has him fuck her all over that office. Dr. Luv's pussy gets stretched wider and wider, as she risks losing her license by each passing minute. Jack deposits his goo right on her face and eventually realizes that Bunny is no doctor at all. It's just another case of Jack being bamboozled into fucking yet another white bitch with his big, black dick.
...Read More