Latest updates featuring Bliss Dulce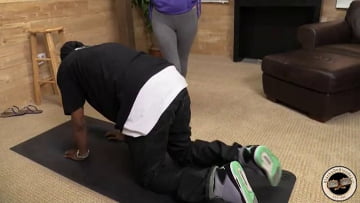 14th July
- It's a hard knock life for Charlie Mac. You see, he's been slinging his black meat on camera for several years--just look at the amazing work he's don
e for our network. Now,it seems, Charlie's headaches with his woman has affected his body and mind. This is where Bliss Dulce enters the picture. Bliss is introducing Charlie to the world of meditation and stretching...but it's going to be Bliss' backdoor that gets the ultimate stretching. Bliss forgoes the lesson in favor of the stressed out black man in her presence. Bliss gets her mouth barely pass the tip of Charlie's big black cock. Charlie's relaxation increases as her turns his attention to the welcoming pussy of Bliss Dulce. The tense porn veteran slams his meat into that tight pussy until her ass gives him the green light for entry. Charlie's massive black snake finds its target in Bliss Dulce's succulent sphincter. Each thrust brings Charlie the peace and ease he's been searching for. And Bliss' ass is reaping the benefit of a once-exhausted black guy. This completely unorthodox method of relaxation comes to an end when Charlie's ball snot coats the pretty face oh his instructor.
...Read More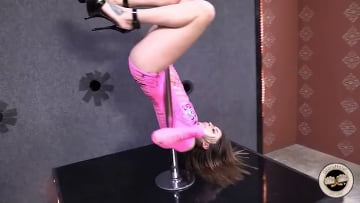 8th June
- Bliss Dulce's stage time won't end in the same manner that others do. No, Bliss goes above and beyond what's expected of her by getting down and dirty
with a black stranger's massive appendage. The filthy stripper-for-hire shakes her money maker in order to keep the lights on and the phone bill paid; however, Bliss isn't one to do the bare mininum....no. Bliss encounters a random black cock and sucks down on it instead of informing club security. The black cock slut takes a break from dancing in order to get that pussy fucked R-A-W by some black customer from behind the wall. The icing on the cake comes when she sucks him to completion--all over her face.
...Read More