Latest updates featuring Anny Aurora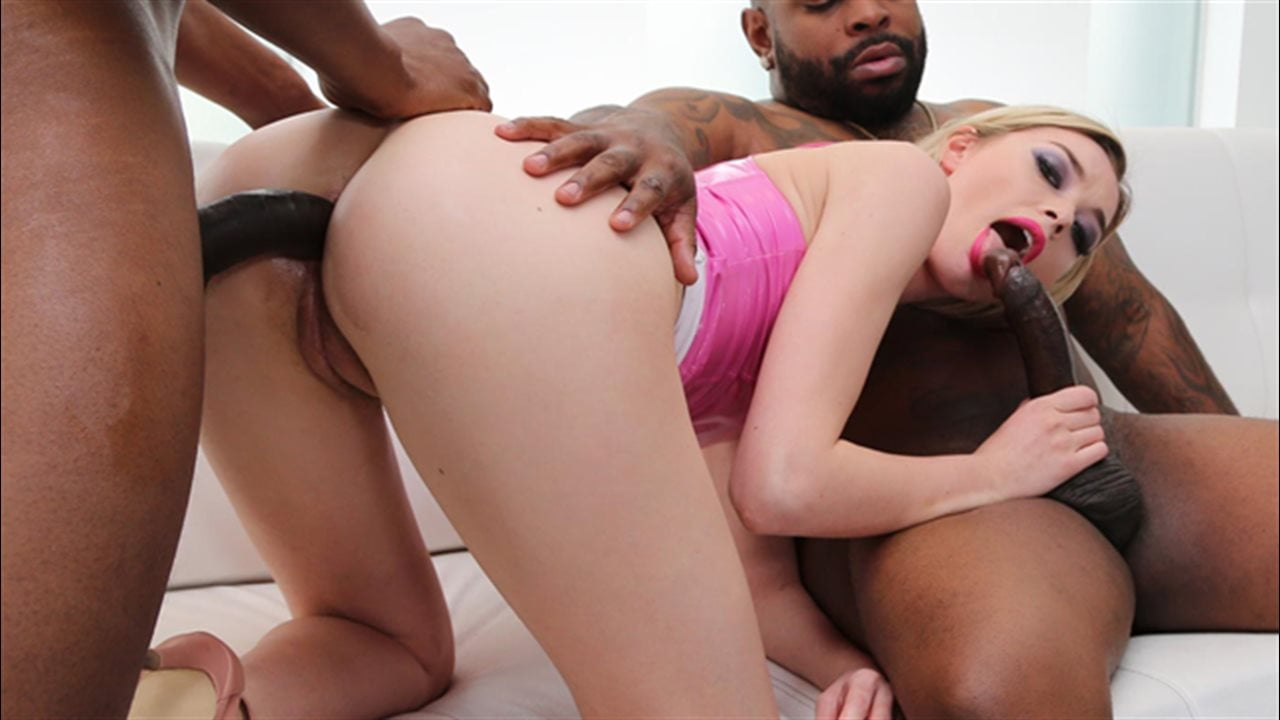 Anny Aurora is a super-hot millennial who married an older man. We all know why a 20-something would marry a 50-something, right? Or...maybe we should say the one thing Anny didn't marry an older man for was the sex. Do you honestly think a hot, horny woman like Anny would bang a middle-aged dude with a small ween? Her hubby knows this as well, which is why we're here today: it's their anniversary, and Hubby has a whole week of activities planned: fancy dinners and lavish gifts...even a vacation! Before all that, he's about to present Anny with what will be her most-favorite gift: two young, hung studs. Their balls are loaded with cum, too! Anny's going to give up all three holes to both men, which is much more than Hubby ever gets!! And do we really need to tell you who's gonna clean up all that mess?!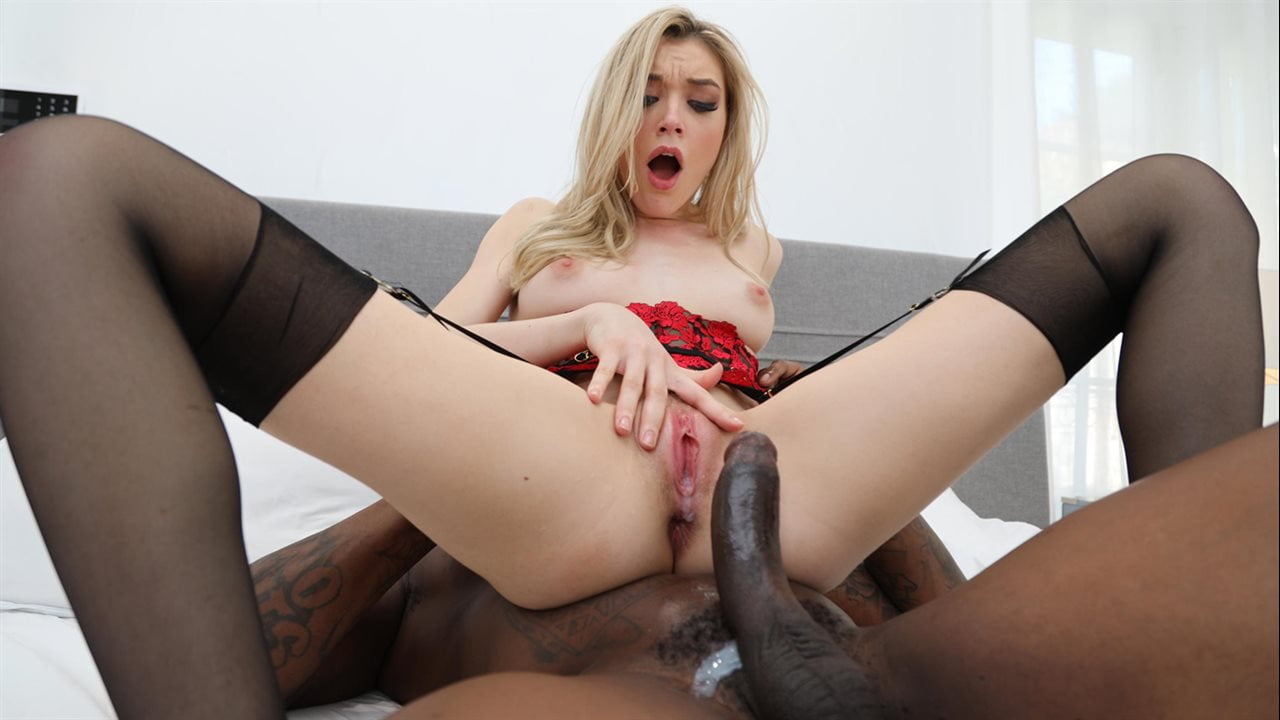 Anny Aurora is a happily married woman, but as any married person will tell you, sometimes things grow a bit 'stale'...for lack of a better word. So when a hunk of a stud walked into Anny's office to start working there, Anny just about lost her mind! It didn't take too long for Anny to flirt, and you know where that leads! Right to Anny's marital bed, which hasn't seen much action in a while. That is, until she pulled her new 'fuck buddy' into that bed! Did we mention her fuck buddy is a muscled black man with an over-sized dick? Or that Anny's about to perform sex acts on him that she never performs on 'the hubs'? Serious cock sucking. Ass eating. Ass fucking. Ass to mouth. Anny never does these sort of naughty acts with the man she's married to, but her fuck buddy is going to get it all! Oh, and guess what? Anny and Hubby are trying to have a baby, so the fuck buddy better not cream pie her! Especially when Anny's ovulating!!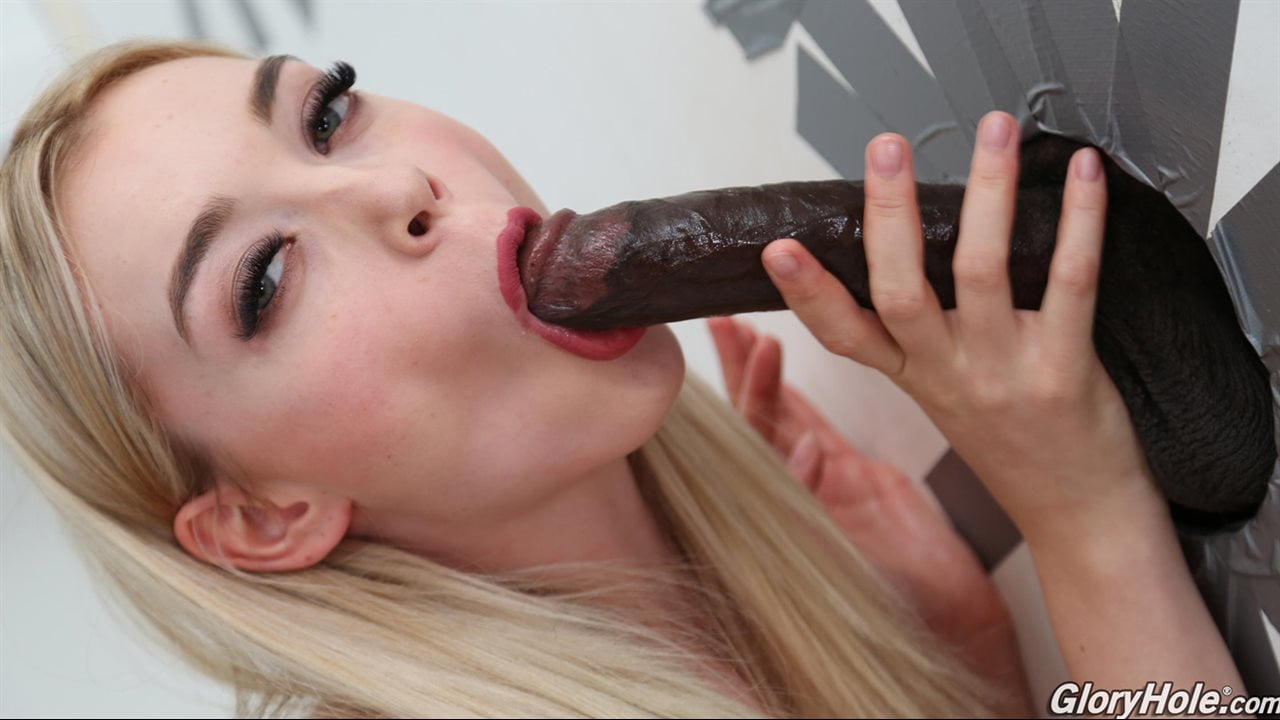 Anny Aurora lives in Germany, but she's here studying English in a college exchange program. Anny loves porn, too! She loves it so much that whenever she travels, Anny makes a trip to the local porn store, just to see what's happening in places she's never really been to before. Just take a look at her now: she hasn't been in America for a month, and she's browsing for over-sized black dildoes and interracial porn! The store clerk knows a Black Cock Slut when he sees one, and he knows the back area of the store -- the video arcade -- is very 'cruisy' at this time of the day. So he escorts Annie back to booth #5, the 'naughty' booth. All sorts of things happen back there, as you're about to witness. Anny starts by rubbing her throbbing clit before the biggest, black cock she's ever seen pops through a hole in the wall! Look at the reaction on her face when she realizes what's going on! Look at her try to stuff that big pecker in her mouth! And isn't it swweet when she tells the stranger in the next booth over, 'if I let you fuck my ass, that means it's not cheating...right?' Anny takes it all up her butt, then she jerks a load all over her perky, natural titties! Now that's what I call getting familiar with a foreign place!!