Latest updates featuring Adria Rae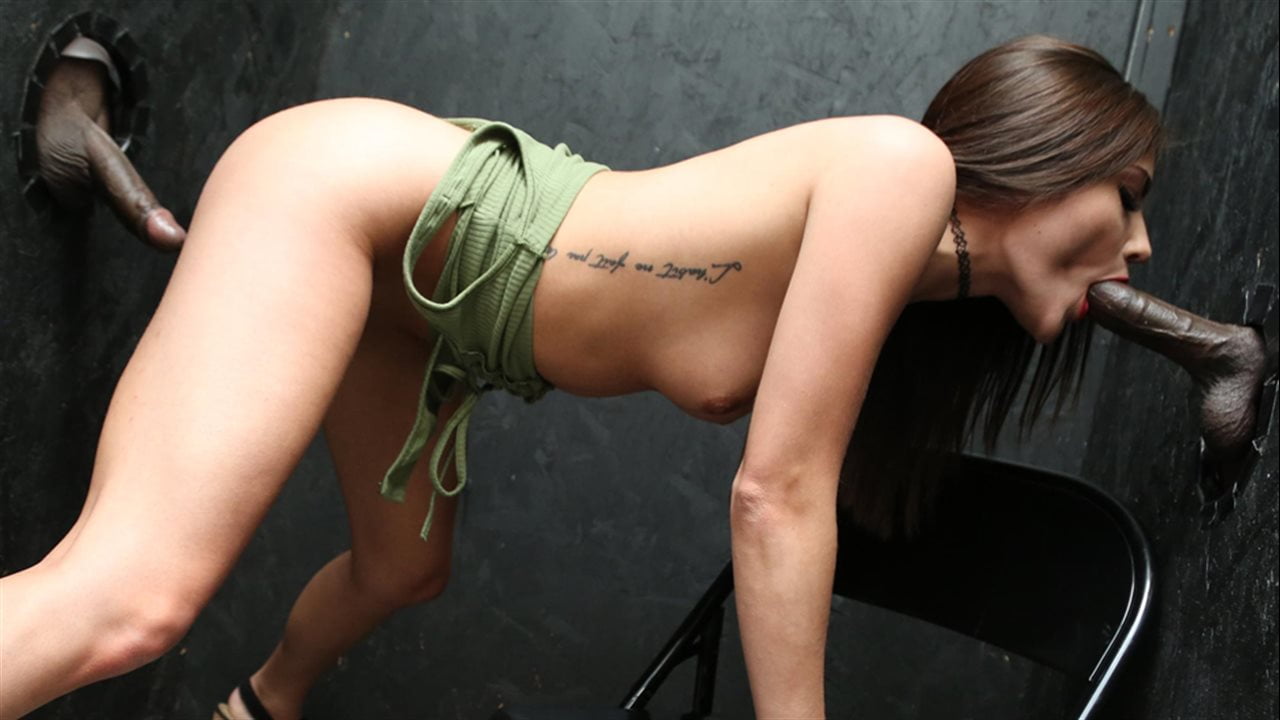 Adria Rae has a longtime friend who's about to get hitched, and Adria has taken it upon herself to set up the bachelorette party! Adria loves to party, so it was a natural for her to set up the festivities: a limo, lotsa bar hopping...and when in the limo, let the pornography play on the limo television! This means she can't stream, so Adria's previewing some filthy smut at the video store! Once she's in the booth, the arms start coming through the hole almost immediately! Horny dudes on both sides, pawing and grabbing and groping!! This makes Adria really horny, so she'll service both studs with her eager mouth and sopping wet pussy!! Watch how she goes back and forth, as each fellah knocks on the wall, competing for her attention!! Sure enough, she'll drain their balls before walking out, cum stains still fresh on her clothes, before paying for her porn!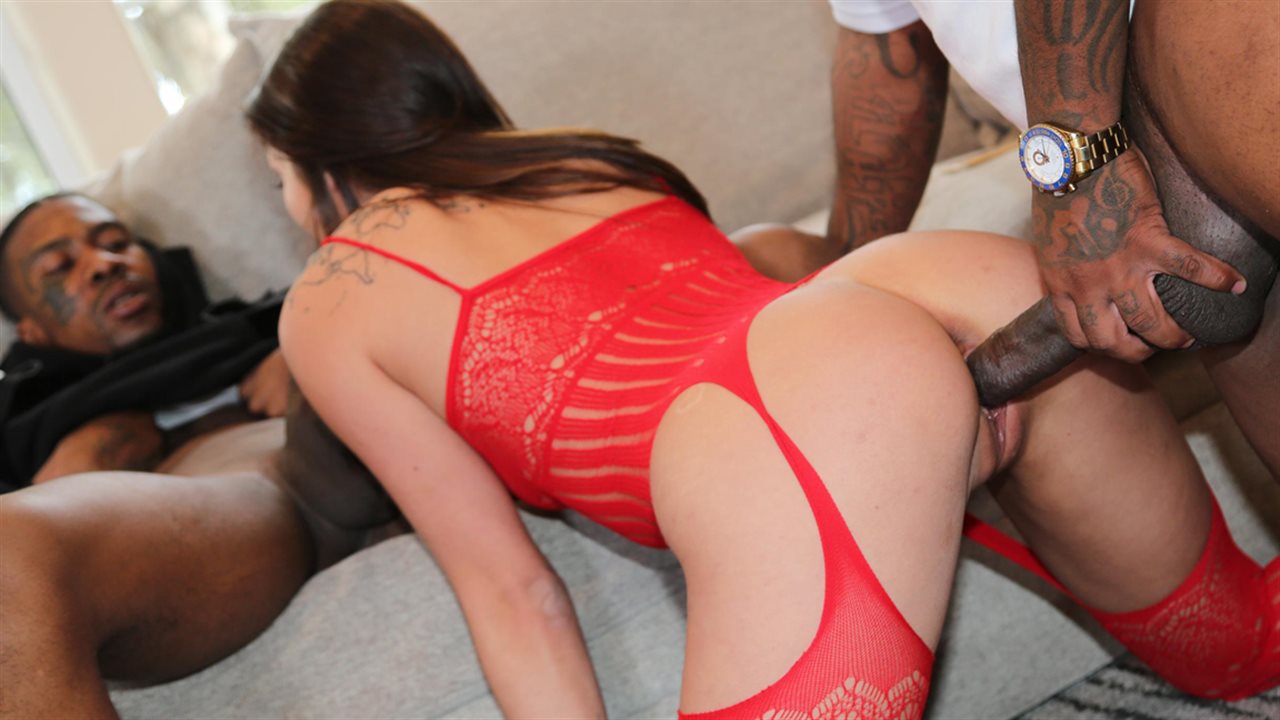 It's not unusual for a popular location -- or 'shoot house' -- to have more than one production in progress, and when that's happening, there's a lot of wait time. And the wait can be long and boring. Just ask Adria Rae. The beautiful brunette has been sitting on that couch for hours...just waiting for her scene to start. Which is when Rico Strong makes his move. Rico knows all about wait times, and he's always horny. He's in luck, too, because Adria's just as horny as Rico. Why not 'spice up' the wait and turn something boring into something hot and sexy? Adria starts by trying on various wardrobe, and you know that's gonna make Rico's dick hard. Rock hard. Adria decides it's time to suck, which is when Slim Poke appears. He's just wrapped, and even though he's dropped one load, his big cock is always locked and loaded! Both well-endowed studs are going to have their way with beautiful Adria, using all her tight, tight holes in order to bust! And when they do, Adria's an absolute mess...and, of course, that's when the production manager calls the jizzed-up Adria Rae to set!!