Latest updates featuring Abbey Rain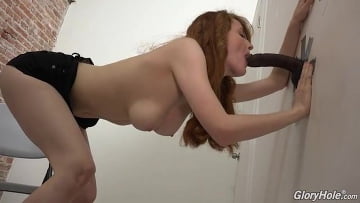 24th May
- Cheaters. You gotta love 'em...or hate 'em. Part of me loves the slutty cheater who has the nerve to cheat blatantly behind her boyfriend's back...and
almost to his face! Phone calls while "out with the girls" when she's cheating. Text messages "from the dressing room of her favorite clothes store" while cheating.Frankly, you hate it when it's happening to you. Abbey Rain is a sly one. Today she's "out getting groceries" when, in reality, she's at an adult bookstore. Don't get me wrong -- going to an adult bookstore doesn't mean she's cheating...unless she's rented one of those private viewing rooms, and there's a gloryhole drilled into the side of a wall...and a big, black cock suddenly appears from the other side. Then yea, it's cheating, and you know you'll never get a real answer as to why it took two hours to grab a few things at the store!
...Read More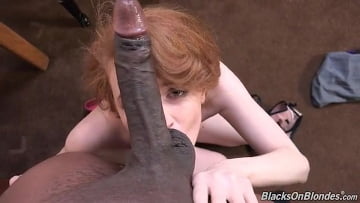 20th April
- Bet you've never heard of Dogfart Records! No...it's not a new, hip-hop label started by Rob Piper and Rico Strong. Dogfart Records is, however, a new
way for Rico and Rob to capture Snow Bunnies in their lair, dangle an imaginary internship in front of their noses, and then pull the age-old "casting couch" routine on them. It's a trick as old as Hollywood itself, and you know how it goes. Here's the funny part -- even when the girls aren't too willing, they'll do almost anything for a cool job in Hollywood! Even cheat on their boyfriend for a chance at an important job at an up-and-coming record label. They might not like it too much, but hey -- a girl's gotta do what a girl's gotta do, right? Even if it means letting both the black men bust in your little pussy...and without being on birth control to boot!
...Read More