Latest Updates from Dogfart (Page 95)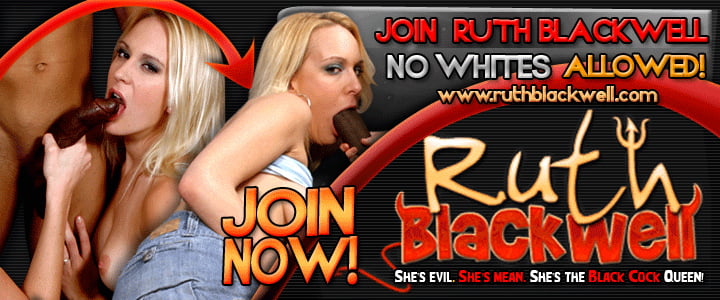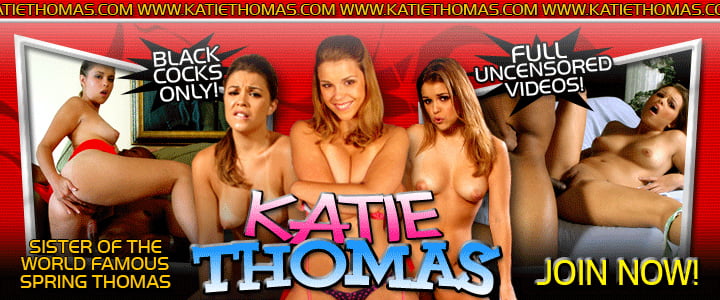 Although we painted the White House black, the white man still tries to keep the movement down. Moving locations and the continued threats against my brothers and I won't faze dark meat from ravaging your white women. Daddy's little princess, Tweety Valentine, had her cheerleader outfit on and offered up her tiny body for the benefits of black-mankind. After our sermon was over Tweety came in and she teased all of our angry black cocks until each one found a home in her mouth. This white bitch went down the line and sucked down all the black meat in this Interracial Blow Bang buffet. The gleam coming from our big black dicks told us it was time to bend her over and ruin her for any future white boys. Black cock after black cock slammed into her tight pussy as the rest of the black infantry violated her mouth and free hands. We know her daddy's gonna be disgusted when he sees her pussy busted but that's nothing compared to the free labor white people had for centuries. The continued fear of a black planet came when my brothas and I hosed off Tweety's face until no patch of dry, white skin was able to shine through the gooey mess. One thing's for sure- Tweety's interracial sex gangbang left her legs shaped like a bowling pin.
I remember when I was in school and we'd study about African's being enslaved to white folks. Deep down I was sad and vowed to do my part to make it right. Fast forward a few years and I'm going to offer my cock sucking talent for a gang of black guys. My parents think I went to my friend's house for a slumber party but I'm really in "The Hood". I was able to sneak out my sexiest outfit in order to guarantee that no black cock would be soft. I went down the row of sexy black bulls before they disrobed me; after that it was time to get it on! I slurped on all the big black cocks shoved into my face. I was gagging, spitting,jerking and choking as if they were the last black cocks I'd ever get to play with. When I wasn't sucking one I'd be jerking him off while my tits and ass were being played with. My mascara was starting to run as well as my lipstick (which was now painted on each and every black cock in the room). I begged and pleaded with them to not hold back when they took turns shooting their gunk on my face. It felt like I was in a shower that was only spitting out black goo and soon they all had empty black balls. I can only hope to come back and alleviate even more of their pain.
Natasha Vega must have emailed us while her white boyfriend was at work, and she begged and pleaded with us to get her hooked up with Lexington Steele. One thing lead to another and we soon found ourselves staring at some of the best tits to grace our site in over 10 years of producing interracial video. Natasha's great tits were the perfect match for Lex's strong black hands. That ass was immediately on the black bastard's radar and we were now of to the races. Natasha got felt up before attempting to suck down as much of Lex as the width of her esophagus would allow. I mean, just look at Natasha's eyes bulge from her sockets while Lex gives her a throat fucking. An interracial blowjob scene might have been enough , but Natasha had to feel what so many other black cock sluts have felt: Lex's huge black cock. Lex has Natasha's pussy lips hold a death grip around each inch of his shaft as she slides down towards his thighs. Natasha then gets on her knees and spreads her milky thighs apart so Lex can pound that pussy from behind. You can call us the " Interracial Make-A-Wish-Foundation" from the screams and moans coming from Natasha Vega as Lex continues the assault on her tight (well, at one point it was)white pussy and drains his nut sack all over this huge tittied white whore.