Latest Updates from Dogfart (Page 93)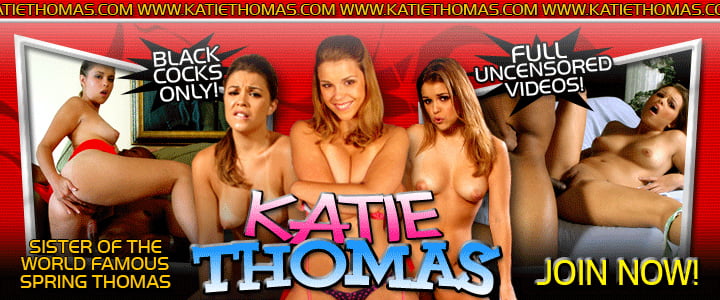 Madelyn Monroe has never, ever had the satisfaction of having a black cock in her world; that's all about to end today. you see, Madelyn heard the whacky stories and vile rumors of a public restroom where insane shit goes down. The walls of this place? Absolutely disgusting. The floors? They look as if they hadn't seen a mop in years. No. Madelyn is only going to use the facility and get the fuck out ASAP. Actually, those plans are on hold and Madelyn Monroe is taking off more clothes than normal for a restroom. Madelyn's eyes soon her first ever black cock.....in the flesh. "I can barely fit it down my throat" is what madelyn cries out as the first black cock she's played with is now stuffing her wind pipe. Madelyn's initial reluctance to mess with black cock disappears when she raises her ass up to the gloryhole wall. The result? Madelyn Monroe's pussy is no longer a stranger to mighty black cock. Madelyn's moans and screams are enough to cause ripples in the toilet water directly beneath her. This display of anonymous, interracial sex comes complete with Madelyn Monroe's face getting splashed with some faceless black gravy. It seems as if the anonymous cumshot knocked the sense back into Madelyn and she's now freaking out about what she's just done.
We catch Jaydence Rose in the middle of watching some intense interracial porn. Jaydence is watching in the same manner that most people examine the Zapruder film, but the whore inside this gloryhole is minutes away from getting her own blasting. Jaydence finds herself groped and felt up by long, black hands and she's not resisting the experience. The hands disappear in favor of his big black cock along with with another. Now, at this point Jaydence is getting bombarded with big black cocks and her throat is giving them both some warm housing. This gorgeous whore gives her jaw a rest and it's now her pussy's turn for some excitement. Jaydence backs her beautiful ass against the filthy wall and her insides feel the full affect of huge black cock. After all, these are the first black cocks she's ever had in her life and she's milking the experience for all its worth. Jaydence continues to use her pussy to bring both faceless black guys to the brink of blowing their wads. Guess what...Jaydence grips each black cock and jerks them off on to her willing face.
Measure "B" is on the ballot and Prince Yashua and Jessie Rogers are debating the issue while on a leisurely stroll. Jessis and Prince both agree that condoms take the pleasure away and bareback fucking is the only way to go. One thing leads to another and both performers are about to engage is some raw interracial fucking. Jessie Rogers gets on her knees and worships the mighty black cock that Prince slings around everywhere go goes. Those beautiful eyes of Jessie? They're locked right on Princes' face as she gags on his huge black cock. The fact that there's no condom anywhere around can only get Jessie's pussy wetter as Prince slides his monstrous salami in her tight hole. Jessie Rogers takes every inch of Prince inside her ass until his balls are massaging her clit. The vagina is spared from the Black Assassin and Jessie's ass is given absolutely no mercy. Jessie's legs get spread apart so Prince can have more access to that beautiful and delicious third hole. This interracial and anal fuck fest continues until Prince sprays Jessie without the obstruction of any safety precautions. It's safe to say that Jessie Rogers' asshole, unlike Measure "B", will always be a welcomed entity.