Latest Updates from Dogfart (Page 93)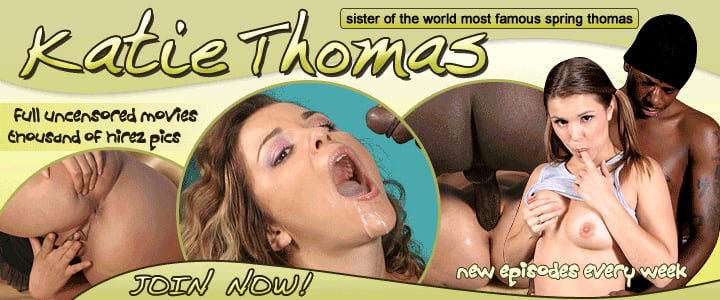 Angelica Sage is the envy of all the other strippers at this club. There are times when cat fights get so out of control, but hey, Angelica Sage's sexiness will bring that type of bitchy behavior from others. Angelica is only concerned about making this month's rent and will shake that money maker to do so. Apparently a couple of black patrons are throwing caution to the wind and risking serious jail time. The offense? It just so happens that their big black cocks are exposed in the hopes that Angelica Sage will defy club rules and engage in some lewd conduct. Angelica Sage gives both anonymous black cocks a tour of her mouth while she rubs that soaking wet clit. Angelica gets up and jerks both black cocks while resembling a snob bunny who's skiing downhill. The next order of business is for Angelica Sage to get her first taste of black cock and it's via dirty walls with filthy carpeting. Nevertheless, Angelica rides the wall until her reproductive system collapses like walls of Jericho. The only thing left to do is to have Angelica Sage milk those black cocks until there's no more black D.N.A to be found. Angelica's next task is to find the white customers and only milk their ATM accounts.
You know that saying, "You gotta crawl before you can walk"? Well, I've never had any sexual experience with a black guy and it's because I'm afraid they're going to rip me apart. I'm going to ease into interracial sex by giving an interracial footjob to a meaty specimen of black meat. Jon Jon had his way with my beautuful feet and I rubbed my pussy , imagining it was fucking it. My newly pedicured feet got fucked into oblivion by a huge black cock and my concern over fucking a black guy was slowly diminishing. In fact, maybe I'll go all out next time and get fucked! In the mean time, I enjoyed every second....and inch, of that interracial footjob. Too bad there's no nail polish that resembles the cum that Jon Jon rained down on my toes.
Come and play with my little tootsies. I've been walking around all day in my nylon stockings and it's now time to blow off some steam. Jon Jon came over and gave my sore and tired feet some TLC. I had him lick my toes and work his way down to my heel. The best part? I can't answer that because every minute with big black cock is a moment I want to live over and over again. Jon Jon tongues my feet right before fucking them as if they were my tight, white pussy. I gave him a few shots of my ass and pussy as extra incentive for his black cock to stay rock hard. Mmmmmm, I'm getting wet again just thinking about how great it was to have my feet at Jon Jon's mercy. I used my feet to milk his black cock like a tube of toothpaste until he blew his load all over my feet. I can still hear the squishy sounds all that black nut butter made in between my toes.