Latest Updates from Dogfart (Page 82)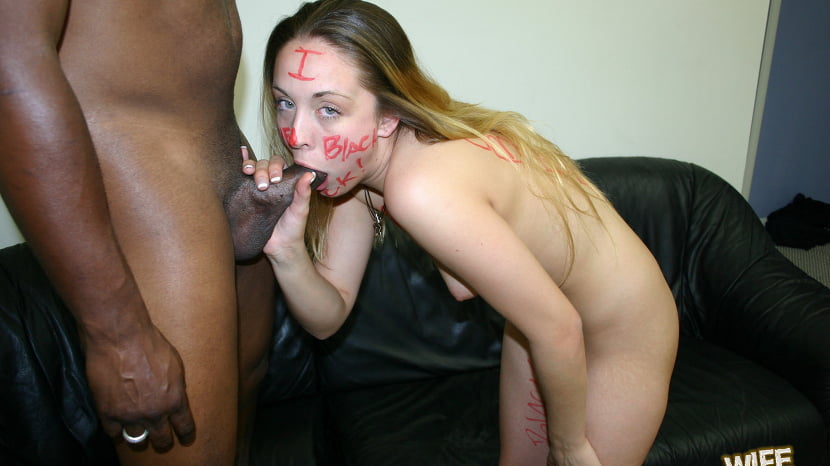 Roxy.... Another 18 year old teen slut, this one from San Diego, is professing her love for sucking a black dick! Roxy is nervous since she is very inexperienced in the porn business, but she's game for just about anything as long as it includes her mouth and a black dick! This scene involves her getting properly marked up, then served her favorite black weiner on a hot dog bun with mustard! She soon dispenses with the bread and condiment and gets down to the business of sucking off that throbbing black meat. She's rewarded with a white shower facial!
Luccia From South America we have a real slut... Rio's own Luccia is here not only to show off her awesome hooters, but to show the world how she loves to suck black cocks! Luccia is known for bragging about fucking her own brother, but that's another story, so we'll stick to the flesh writing and gagging on black hose. She has skills not seen in this hemisphere, and a decided preference for having her face fucked till she tears up and gags. In one scene, he stands on the couch while she faces his crotch, and he just fucks her mouth till she's ready for the white jam, which he delivers all over her lips!
Lisa White Lisa is definitely a true black cock slut, the proof is her black boyfriend, who doesn't mind sharing her hot mouth with another brutha. Lisa strips, and gets tagged, then proceeds to show how skilled she is at sucking a black meatpole! She gets facefucked till she gags, and her eyes pop out, but that's only the beginning of her oral adventure. Her lust for a mouthfull of black dick knows no bounds, and when she gets him ready, she kneels and licks the head while he jacks off in her mouth.