Latest Updates from Dogfart (Page 82)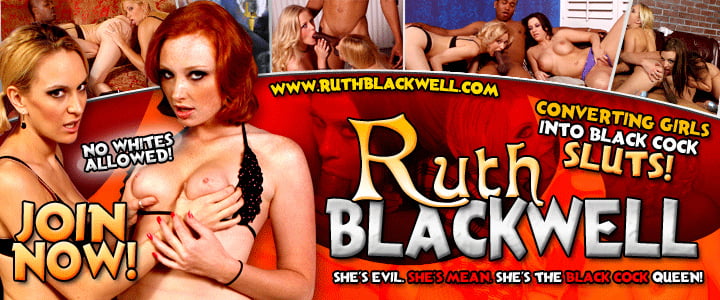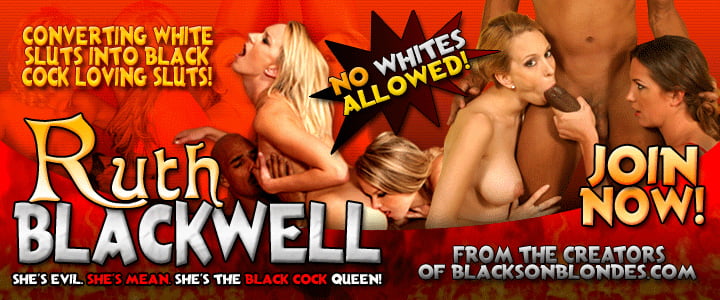 Jodi Taylor's ass has already been penetrated and there's no going back to an average sex life for her. Charlie Mac is lending his ear to Jodi's issues and it's not too long before their friendship test some rocky waters. Jodi's infatuation with anal sex has lead her to getting a huge black one jammed right up her ass. Charlie risks losing Jodi's friendship the very second she gets his black cock ready by sucking it. Jodi's pussy is merely the second course of this full course interracial feast. Jodi's pussy gets pulverized right before Charlie switches his attention to the booty hole. Jodi's teeth clinch as Charlie's kong-sized black cock nearly levels Jodi Taylor's ass to the point where it nearly needs an "Out of order" sign placed where her tramp stamp would be. Jodi sucks off her ass juices right before Charlie Mac glazes Jodi's face. BFF can now stand for " Black Fuck Friend."
Dr. Jordan's practice is blowing up and he's in dire need of another nurse. Gabriella Paltrova is interview for the position of "Head Nurse" and Dr. Jordan's lines of interview questions lead her to blurt out that her head game is off the hook. And of course Dr.Jordan is caught completely off guard by Nurse Paltrova's "Inappropriateness", but that doesn't stop her from sucking on the good doctor's big black cock. Gabriella Paltrova works on Jovan's enormous black thermometer right before sliding it in her white pussy. The doctor's office is now being used as a den for some some insane interracial sex, and the hung black doctor is stretching out the white applicant. Nurse Paltrova asks for a big black cock in her ass and that's exactly what she gets. The nurse's backdoor gets slowly,but surely, unlocked by the power of big black dick. Dr.Jordan risks losing his medical license as he keeps pounding that white ass. There are other applicants waiting to interview for the same position, so Dr.Jordan ends this interracial anal-fuck-fest by dumping the entire contents of his balls onto her face.
Aurora Rose wishes to hear the pitter-patter of little feet running around her house. The issue? Well, Aurora's boyfriend, Zach, just can't seem to knock her up. Aurora is confiding in Zach's best friend,Jovan,about the dilemma and she finally convinces him to give her a baby. Aurora's cheating heart takes aback seat to her need for black seed. Jovan's big black cock finds its way into the mouth of his best friend's girl. Aurora's got the perfect candidate to have a baby with and his meaty slab is blowing up her taste buds. Aurora's boyfriend has no idea that his best friend's black dick is currently occupying space that's normally reserved for him. Jovan Jordan fucks the unfaithful and busty slut until she begs him for that desired creampie. However, Jovan can't do his boy wrong and coats Aurora's face with an enormous amount of ghetto goo. After all, we suppose it really is "bros before hose."