Latest Updates from Dogfart (Page 72)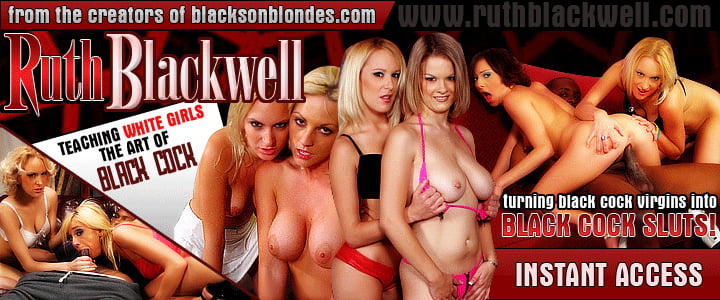 Kiera King's shower time is met with a huge black cock. Kiera's washing down a body that was built to please the black man and the black man ONLY. Kiera shoots water up a pussy that's soon going to be stuffed full of huge black cock. The busty slut soon finds a big black cock stuffing her throat. Kiera King's lipstick slowly coats Jovan Jordan's third leg, and it's now time for the clean slut to get dirtier. Jovan slides his massive amount of black mean in between her thighs and into her honeypot. Kiera's moans and heavy breathing are all that's needed to fog up the bathroom mirror. The next best thing is for Kiera's asshole to throw a welcoming party for a gigantic black schlong. Jovan pounds that tight, white ass until his brain gets the signal to unload all his ghetto gravy on her face.
Lara Brookes is cheerleading for her first first EVER taste of big, black cock. Lara's a huge admirer of Flash Brown and his skills on the court. However, Lara wants to see what he's like when he's not taking it to the rim. Flash and Lara begin by locking lips, and, of course, it doesn't end there. Lara 's first encounter with a black cock can only mean that her esophagus is about to get stuffed to capacity to Flash's massive black appendage. The tiny white girl struggles as Flash's big black cock slowly, but surely, makes its way into her tight fuck hole. Lara Brookes' first interracial encounter results in : heavy breathing, a higher heart rate and moans that rattle the ear drums of anyone nearby. Flash keeps doing work on that pussy until Lara's pep rally comes in the form of sticky, black gunk.
Tara Lynn Foxx doesn't care that there's a certain percentage of the world that looks down on interracial couples. Jovan Jordan and her have been in a romantic fling for quite a while and she's about to give him the ultimate gift: Unrestricted access to that ass. After some heavy public display of affection, Tara takes her black boyfriend back to the hotel room for some hot interracial fucking. Once inside,the romance quickly escalates into some motel room rectal reaming. However, Tara Lynn Foxx gets Jovan ready for slurping and playing with his huge black cock. After some awesome head,Tara slides him into a white pussy that hasn't been the same in the year and a half they've been dating. The time finally comes to give Jovan that tight,white ass! Tara's gaping sphincter is all the proof needed to show that her ass is getting its first ever pounding by black dick. The constant slamming of her booty leads Jovan to creaming her beautiful white face with his jizz bomb. Who says romance is dead?