Latest Updates from Dogfart (Page 51)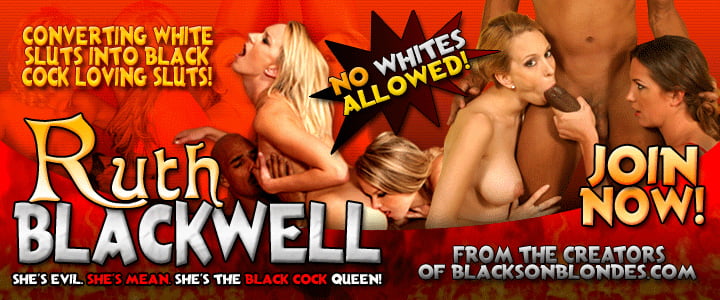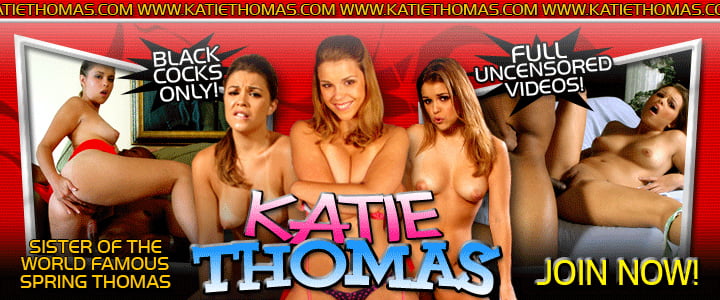 Spoiler alert: This is Beckie Lynn's first time ever fucking on camera. There aren't many things better than a chick breaking her porn cherry with an all out interracial gang bang. Beckie Lynn comes to us with a lack of knowledge when it comes to banging on camera for rent money. We find Beckie with Moe and Jon Jon-both great at initiating first timers- walking along some seedy streets right before the fun comes inside. Beckie begins her journey into adult video by working on the big black cocks of Jon Jon and Moe The Monster. Slowly, but surely, more and more black meat enter this momentous occasion. Charlie Mac and Wesley Pipes are two veterans that have broken in many white bitches in both their illustrious careers. Beckie makes the rounds by sucking on 360 degrees of big black cock. Beckie's mouth is never without a big black cock,even as her tight pussy gets stretched on camera for the very first time. Wesley, Jon Jon, Moe and Charlie give Beckie Lynn her formal introduction to porn (interracial, no less) by stabbing her cervix with every inch of black meat they possess. The video virgin is no more as her pussy takes each hefty helping of thug-a-rific cock in the vicinity. We end this milestone with Beckie Lynn taking each cannon blast of ghetto sauce from her 4 new best friends. She's new and her first scene was an interracial gang bang. Amazing!
She's just taken the dip into the interracial pool and she loves it! Meet Raven Bay. Raven's been around for a while and got her first experience of black meat over at BlacksOnBlondes.com. Raven's desire for meat of the darker texture brings her over to a strip club where holes in the wall are as clear as day. Raven's ass shaking and titty bouncing has apparently attracted the attention of a random black cock that's now testing the waters. Raven's initial reaction of shock disappears as fast as that black cock does in her mouth. The newbie to thug dick sucks that anonymous black cock in a manner of a slut who's been doing in far longer than Raven has. However, Raven's lack of black cock experience means nothing when she rides the wall.....raw,too. The tiny dancer gets her pussy filled with a stranger's big slab of black meat while the club bouncers are obviously on break. The constant friction of that flesh-on-flesh action leaves the black stranger no choice but to have Raven deposit his goo right down her hungry gullet.
Jack Napier and Shane Diesel have been called in for a meeting with the staff here at Dogfart. We find both icons of interracial porn heading towards the restroom right before the scheduled meeting begins. However, Riley Reid is prowling for big black cocks and she's now following them inside the men's room. Once inside, Riley nearly startles both black guys as they're using the urinals. Riley's lack of shyness is evident when her knees meet the filthy ground. Jack and Shane are gonna run late to the meeting seeing as how Riley's mouth is sucking big black cock in this vile men's bathroom. Shane and Jack lay their huge black pipes into Riley's throat right before taking turns wrecking that white pussy. Does Riley care that she's fucking in a place that hasn't seen a mop in years? Hell no! Does Riley care that anyone can walk in her as she's gorging herself on two of the biggest black cocks in the business? Not at all. Riley Reid's bathroom ordeal sees her bent over a trash can and fucked into oblivion. Shane and Jack don't seem to care that the Dogfart brass are waiting on them. Then again, we can;t really blame them for being late to our meeting after seeing what they did to little Riley Reid.