Latest Updates from Dogfart (Page 40)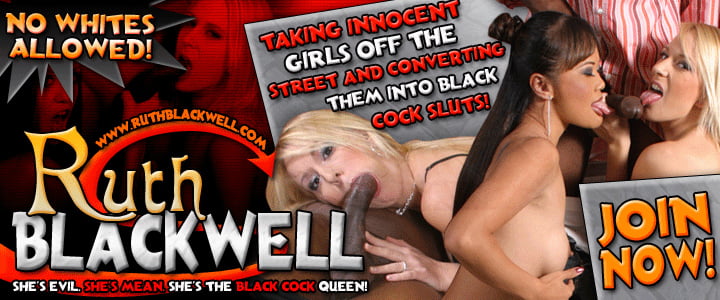 Kiki Daire's been a huge name in the business for over 15 years. When we looked at potential talent to humiliate YOU, Kiki's name was at the top of the list. We find Kiki Daire and Jovan Jordan getting ready to fuck each others brains out while you can only watch. The verbal assault laid on by Kiki will bring the most extreme cuckolds to their knees. The busty porn legend takes Jovan's big black cock deep in her pussy while she continues to make you feel sub-human. Jovan's meaty black cock turns its attention to Kiki's ass.....and it's non-stop from there. Kiki and Jovan keep destroying what little self-esteem you have until he shoots his load right on that pussy. Kiki has more work for you to do, cuck boy!
Kasey Warner is the cheerleader that just doesn't seem to get quite enough attention. At 18 years of age she cheers for her community college's football team where her boyfriend, Andy, is the QB. Rob and Isiah are his teammates and Kasey's in dire need of their attention. Kasey takes Rob and Isiah back to her place, where, of course, she shows them up-close how flexible she is. Both future professional players take the hint and begin fucking around with Andy's girlfriend. Isiah and Rob both get their big black cocks sucked by the eager beaver. Andy's cheating girlfriend doesn't care that she's now fucking his wide receiver and running back. And she doesn't give a fuck. Isiah and Rob take turns slamming into her white pussy until the two minute warning comes--in the form of some popshots to the face.
Spoiler Alert: This is Brook Ultra's first time ever taking a black dick straight up her ass! We begin our update with Rob and Brook taking a leisurely stroll in the park. And before you know it, Brook's slutty ways finds her sucking down Rob's meaty python. Her white pussy is ripe for the pickings right before her ass feels its first black cock. The busty slut ride's Rob's rod right up her ass until his balls are nestled against her clit. Brook's first interracial anal scene ends when Rob deposits his goo in the appropriate place.