Latest Updates from Dogfart (Page 40)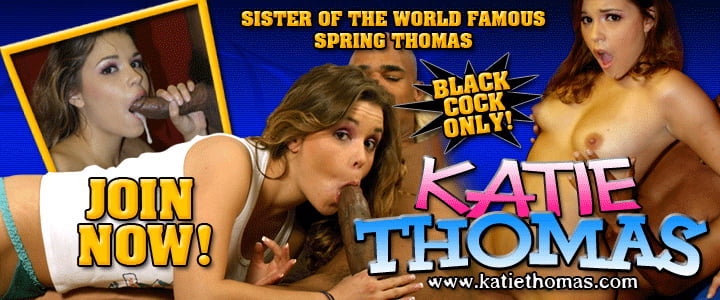 The definition of a cuckold is simply a man who knows his wife in unfaithful, and he accepts it. He's OK with his gal getting banged out, so, if you're with a porn star, or an escort, guess what? You're a cuckold. Enter Alex. He's been in a years-long relationship with Mary Jane Mayhem, the porn star. He's also Mary Jane's biggest fan. He watches all her movies, and the sight of his woman being pleased by another man makes him jack off like a monkey in the zoo. His all-time favorite scene? Mary Jane's scene for the world-famous Blacks on Blondes, in which Rob Piper stretched her cunt to the max. The only thing better than watching the movie, of course, is to watch it all go down in real life. He knows Isiah, so he presents his beloved girlfriend to the black man in order to satisfy his own perverted needs. Mary Jane's reward? Well, it's two-fold: Isiah's three-day, backed-up load in her tight pussy, then boyfriend gets to spray it down her throat. The ultimate excitement for Mary Jane and Alex? No birth control for Mary Jane!
The parody of Orange is The New Black is here in all it's glory. Jenna Ivory is the white slut paying her debt to society in an all women's prison. Monique Symone and Chanell Heart can sniff out the fresh fish from a mile away. After getting anally probed by an officer Jenna meets her cell mates...and our little story only gets going. Chanell and Monique take liberties with the white slut. And did we mention that white girl has NEVER had the thought cross her mind when it comes to hot lesbian fucking? No, it doesn't seem to matter since all three sluts are turning up the temperature in their cell.
Alina West is on the freshman cheer squad at her community college. Her boyfriend, Joe, QB's the team. Rob Piper is the school's star full back. Alina's barely-legal, and she's a horny little devil. Her issue? And the reason she's walking home after the game with Rob? Well, her boyfriend is a Christian, and he believes it's best to wait until marriage before having sex. Alina wants dick very badly, and she talks to Rob in confidence about this. Rob suggests they go back to his place, and Alina agrees, as long as they're no "funny business". Back at his crib, Rob puts all the moves on Alina...but to no avail. She doesn't want to cheat on Joe! In a list-ditch effort, pulls a move any All-American playa would be proud of, and sure enough -- it works. Alina's very first interracial sex! First IR anal, to boot! Quick question for y'all -- if it only goes in her ass, that means she's not cheating on Joe...right?