Latest Updates from Dogfart (Page 137)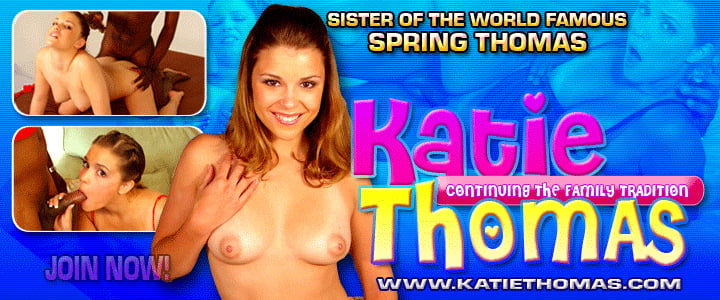 Janet thought she'd pick up some extra cash by working a few shifts at a strip club. Hell, she has these grapefruit sized hooters, may as well put them to good use. What she didn't expect was a special gift in the form of a long black dick, her favorite present! Once it makes it's presence known, Janet soon forgets she's here to show off her goodies, and soon she's showing off her skills. First she sucks this huge cannon to full size, then stretches to get it into her pussy, which is screaming for a turn at this unexpected bonus. One thing Janet loves even more than getting her pussy poked is having the poker fill her mouth with his unique creamy treat, and she gets plenty to satisfy her cravings!
Taylor Starr spends her days attending college classes. Sumply put she's the last type of girl you'd find in the disgusting gloryhole but when you gotta go you gotta go. Taylor Starr is about to get a crash course in gloryhole ethics: You suck and fuck that white dick that pops through. Taylor Starr drops the "good girl" act and gets down with her bad self by giving the white stranger the best afternoon he's ever going to have. She uses all the saliva her pretty little mouth can gather up and coats his cock with a shiny coat of her spit. She has some time before her next class so she opens up her pussy and slides in some cracker cock for a few minutes before campus security breaks up the party.
Gentlemen, prepare to use your tax refund on this weeks dancer. Her name is Vanessa B, she's barely legal, and dances because she's in college to get more knowledge. The weak economy is about to rear its ugly head ( a dick head as well), and Vanessa B is about to do something that she's never thought of doing. A devious visitor to the club is about to risk arrest as he sticks his white cock through the gloryhole during her set. Vanessa B is shocked that it's white but even more disturbed that someone would have the guts to try to get his nut off under darkness of our club. Instead of getting her shit and leaving she takes lucky boy's cock in her mouth until she nearly pukes. Some pussy action is in order as Vanessa's virgin pussy to white dick gets pulverized until she can't take it anymore and takes a wave of white goo. Vanessa quickly left since class was about to start and had to wash the jizz away so her professors wouldn't be the wiser.