Latest Updates from Dogfart (Page 133)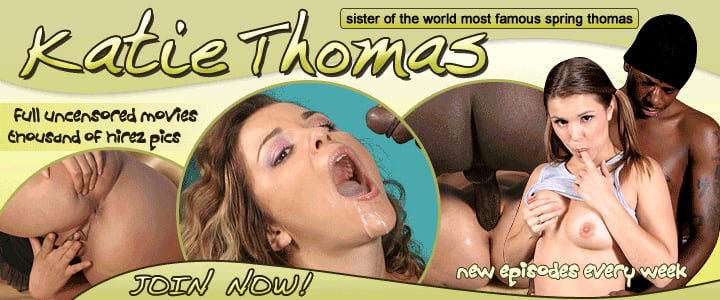 You'd think that Natasha Vega- big tits and all- would only suffer from a bad back and not an injured foot. However, Natasha's boyfriend injured her and a visit to Dr. Bangg's office is one of the errands they have to run today. The good doctor is in the middle of re-evaluating Natasha's left foot when it's discovered that her boyfriend is a cuckold. Dr. Bangg has seen it all, done it all and the diagnosis that Natasha's man is a cuckold can only mean that she's down to fuck the good doctor in his office. Natasha works her oral skills on the black doctor as her boyfriend's chastity belt only comes off so she can sock him in the nuts. Brutal, right? The cuckolds pain is in complete opposite of the pleasure that his girlfriend is feeling as she rides a huge black cock while verbally slicing apart her worthless boyfriend. Dr Bangg. turns Natasha over and hits that white pussy from behind as they both continue to shit talk the white guys (who's testicles must be swelling up from the abuse.) Natasha's tits only stop shaking when the doctor orders up a prescription of hot cum on her feet. The cuckold's wallet, just from this office visit for his woman, drains out faster than the last bit of self esteem he ever had.
I always fall asleep when my boyfriend tries fucking me. That wouldn't happen if he was black but he can't help that he has some faults. He really does try to make me happy but a dick the size of a thumb just doesn't cut it when it comes to my wet pussy. I had to call in some black guys that my other white girlfriends mess around with and my boyfriend didn't seem too keen on the idea. If he would be able to get me off and make me cum then we wouldn't be in this situation, would we? He slowed his role and I was given no time to prepare myself for the size of those black cocks that soon turned up. After some solo time (where I made him watch) I sucked down and swallowed those black baby makers as if my life depended on it. I sucked down one as my pussy was getting attention it so badly needed. This was all happening as my boyfriend watched in agony in the corner wearing his girlie belt and I was in pure heaven. He knew that keeping me around depended on how well he soaked up black jizz with his mouth. I think he did a good job but remember, he's white, he's very limited.
It was a beautiful day in the park where I know the black guys play basketball no matter what the weather is. My boyfriend and I enjoyed the sights and sounds when I mentioned to him about my secret love of black dick. Instead of being an asshole about it and running to the hills he allowed me to live out my fantasy as long as he got to watch. After some phone calls were made we hit the house and a lineup of black dick was at my disposal. I've never been around this many black cocks let alone fuck black cocks which seemed like they wouldn't fit without killing me. I was up to the challenge and my boyfriend had to have his back to us as requested by my new black lovers. Their attitude of anger towards him turned into their undivided attention to me and before I knew it I was cheating on my boyfriend in front of him with his permission! Those thick black cocks were so warm in my mouth that I got sad when they were taken out but it wasn't long before I was getting throat fucked. My boyfriend couldn't help but hear my throat stretching out as well as my pussy since their cocks both took occupancy inside my once tight cunt. His cock aren't on equal level and he realized that after orgasm number 1, 2, etc.. I was pounded and pounded for what seemed like a blissful eternity but my pussy and mouths were too much for them and I was soon showered with black jizz which my boyfriend gulped up. I think less of him now and sneak out to get black cock after he falls asleep. If only he knew.