Latest Updates from Dogfart (Page 127)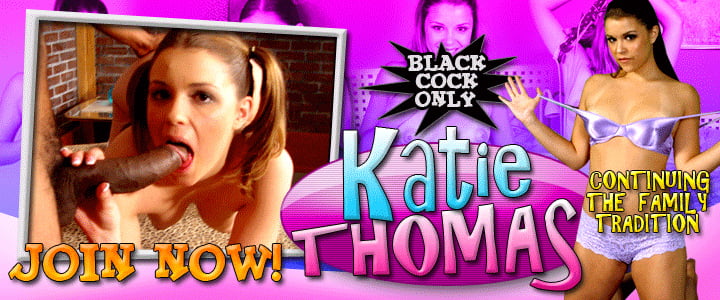 Kiera starts right out announcing that she is our 21 year old slut from Florida, then proceeds yanking off her clothes, and displaying her tight body. Because of her slim body, her pussy is just popping out between her legs, and she begins to see how many fingers she can hide in that slick opening. She's already feeling pretty hot when just what she needs makes it's entrance through the duct-tape lined hole next to her toilet seat. What else is a slut from Florida to do but start sucking that dark surprize to satisfy her oral cravings. That's not enough for this oversexed whore though, she's got to excercise her pussy muscles, and manages to find a position where she can get this ghetto meat into her wet, but sweet spot. After a few minutes of fucking in this improbable position, she's back to sucking, and finishes him off in her mouth and on her face. She even does clean-up duty as she eats the remaining cum off her face.
Missy begins this scene telling us about what a sex-a-holic she is. One of her favorite pastimes is ordering pizza, and trying to entice the delivery guy in to fuck his brains out. Bottom line is that a huge slut is right at home in a nasty place like this. She heard this club had a gloryhole, which she had never seen, but was told that a cock can come through the wall, and you can do whatever you want with it. While she was frantically strokin' her cunty parts, her dreams were fulfilled as a black horse-cock sized intruder thrust itself through that odd hole. She tastes it, then sucks it like a starving whore until she decides to take it for a ride between her milky white thighs. After she gets her gun, she jerks his, and it fires a massive load into her mouth.