Latest Updates from Dogfart (Page 120)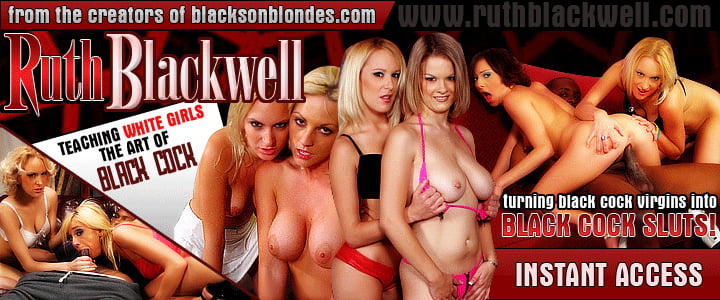 The farmer's daughter is about to milk the biggest black cock she's ever seen. In fact, Amelia Rose has never has the pleasure of a black cock and this adult arcade is the best place to give it a shot. Amelia's stroll to the gloryhole had to include sunscreen so this ultra white slut could slurp down big black meat. Her red hair ,tied in ponytails, is perfect so that she can avoid a face full of hair as she has a mouthful of black salami. Amelia's dripping pussy gives all the walls a sweet scent right before her pussy gets decimated. This newest addition to the gloryhole roster rides that bucking bronco with only a piece of wall separating the two. Amelia's moans and groans will be echoed in this booth for a long time and her mouth soon accepts a donation of ghetto goo.
Aleska Diamond's Hungarian passport can now have a Gloryhole stamp in it. The language barrier is broken when this European import came over for her first black cock. She's not shy at all and further proof is shown when she doesn't hesitate to show off that bare body once inside her private booth. Aleska's shiny retinas can't help but stare at the interracial porn that she's chosen to rub a few orgasms out to. She's envious of the slut having interracial sex and soon she's going to join that exclusive club: Blondes who fuck their first black cock. Aleska's pussy has to wait for black cock while her mouth gets blitzkrieged by it. Her manicured hands and fresh lipstick are just the tip of the iceberg as to how fortunate that anonymous black man really is. Like a snake that's swallowed a rat, Aleska's mouth slowly takes in that black pole as her pussy drenches in anticipation. After taking her lungs to the limit, Aleska rides the wall as she grabs her tits and clenches down on her teeth. The black, veiny monster takes its toll on her pink taco and her heavy breathing begins to fog up the t.v in the booth. Aleska's American adventure comes to and end when her hands and mouth work together to make the anonymous black cock shoot its load.
Those amazing legs that have brought Stephanie Cane to the gloryhole are about to be spread apart moments from now. She's cute, sexy, impressionable, and above all, extremely horny for black cock. The interracial porn on her smart phone has enticed Stephanie to make her own. the allure of the gloryhole is too much for someone like Stephanie Cane to resist and we find her inside playing with her vulva. The black sweater, her pink panties and bra- all the sexy clothing she had on are now taking up space on the filthy floor. Then again, clothing can be restrictive when having interracial sex and Stephanie has an impromptu date with 2 black cocks. Stephanie's eyes stare at over 2 feet of black meat coming from the holes in the wall. Like a good whore she pays ample attention to both black sticks, sucking and stroking each one with care only a black cock slut can show. an arm coming through the wall ensures that Stephanie's uvula will come in contact with his black sack. The time for sucking ends when Stephanie's pussy bounces from one black dick to the other. She doesn't seem to care that her mascara is running or that her yells may attract local law enforcement. the only thing on her mind is black goo and her pussy's tight grip is a surefire way to get 2 gallons of it.