Latest Updates from Dogfart (Page 117)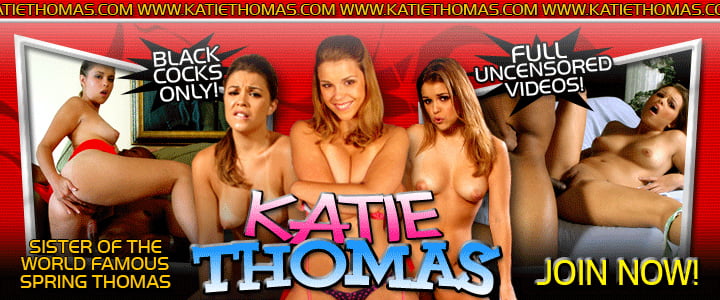 Too bad the earphones I have on won't drown out my old man's constant bickering. He's been a control freak ever since I can remember and hopefully our little therapy session can fix things or I'm out of the house! Dr. Harvard heard both sides of the argument and quickly sided with me once he got a glimpse into father's bigot ways. His only suggestion into curing dad's problem with me banging black guys was to watch me get fucked by one as he watched. I admit, I was skeptical but was soon in heaven as fat black dick was taking up all the space in my mouth. I got it nice and wet so I could jump on it while daddy was fighting off a heart attack in the corner. It felt so damn good getting my tiny white hole getting stuffed with black dick and it was even better when my pretty little face soon became a pool of black goo.
The trials and tribulations of the black man continue well into 2010. Being brought up as a good white girl I was taught to help out those who are in constant turmoil. If my parentls only knew that I took that philosophy and put my own sick and twisted spin on it then they'd shit bricks. I went online and read about rumors of weekly meetings with disgruntled black men who continue to get put down simply because of the the color of their skin. I had to put a stop to it so I put on the skimpiest outfit I had and made my way to the black lair where I was met with over nine feet of hanging black meat. After a hate-filled monologue by Brother Jason Brown I went down the line teasing those big black dicks right before I was on my knees and my esophagus paid the price. I was getting even wetter as they verbally tore down white people as my mouth was going into overtime with their cocks deep in my mouth. My eyes couldn't stop tearing up which made my mascara run down my face and it wasn't too long before I was bent over and my uterus was tested like never before. Big black balls kept slapping my ass while my tight little mouth did its best to swallow the parade of big black dick before me. The bombardment of black jizz that hit my face from all directions seemed to never stop and I didn't want them to. It felt like I had just taken a shower but with black seed and my face and big white tits felt the brunt of it. I like to feel as if I made my contribution to improving race relations. If I didn't then at least I got a sore white pussy out of the deal.
Daddy is never letting me play with my black friends. He's worried that I might fall into the wrong crowd since being with white boys isn't an option. One day daddy caught me and my black bull, Ramon, out for a stroll and I thought I'd be cut out of the will at that point. Being his little angel I convinced him to get over his fears of me being a little teenage black cock slut. How did I do that exactly? I made him watch his princess swallow nearly a foot of black meat until my stomach expanded. Daddy almost shit himself but he had to sit and watch as inch after inch of black cock found its way up my stretched white fuck hole. Hopefully this teaches my dad not to spy on me and that little white girls have to have their daily helping of big black dick.